7 Most Economical Places to Live in Faridabad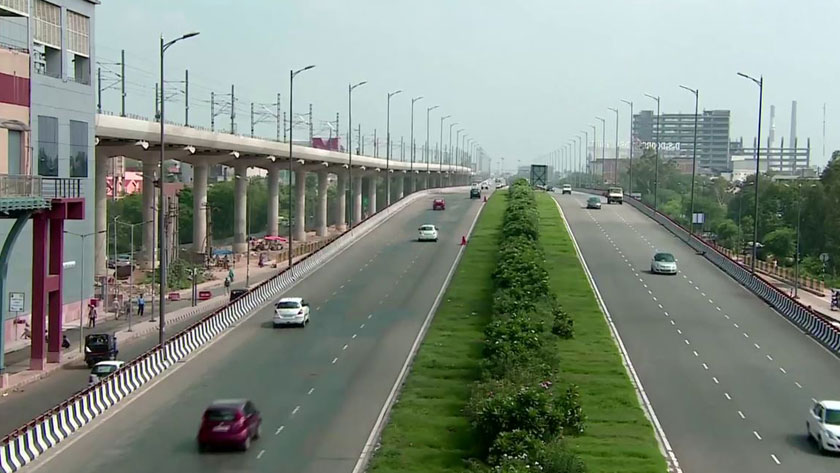 Faridabad is known as an ancient and one of the well-developed industrial city situated in the northern Indian state of Haryana. This beautiful and clean city shares its border with the Union Territory of Delhi and National Capital. Due to quick development in the recent years, Faridabad has become the most prime location, both geographically and politically.
Faridabad is also known as a highly prosperous city, as the income tax collection from Faridabad alone produces almost 60% of the income of Haryana. The city is famous for the mass production of shoes, tires, vehicles, and other useful products, and that's the main reason it is known as the industrial center. The success of Faridabad is well supported by the outstanding road and rail connectivity, due to which more and more people relocate to this city every day in search of new opportunities and invest reasonable prices for accommodation. People from different communities, religions, and regions come here in search of high-salaried jobs as Faridabad is home to a countless number of large scale industries, ranging from trade to the IT sector.
If you are planning to move, you can avail all the modern life facilities available in Faridabad at affordable rates like well connected public transport, lots of well-reputed firms, schools, hospitals, malls & markets around the area. There are a lot of parks and green spaces to relax for a while. But due to everyday increasing relocation demands finding secure and affordable residential areas has become quite complicated if you don't have enough knowledge about your new city and the residential areas.
Generally, due to lack of proper knowledge and time to inquire about their new residential areas, people are disorganized and feel disappointed for selecting the wrong place. To make things easier for you, we have done a broad investigation about the economic and developed residential zones in Faridabad, where you can get all the necessities for daily requirements near your doorstep at pocket-friendly prices.
---
List of 7 Residential Areas in Faridabad
Nehrapar
Nehrapur is known as one of the developed and reasonable residential options available in Faridabad with secure and 24 hours connectivity to Gurgaon and Delhi. The best thing about Nehrapar is being established new and hence boasts of wide roads, well-furnished apartments, malls, educational institutions, and commercial centers, etc. which will help you to have all the daily life essentials available nearby your doorstep. Neharpar promises you to provide good value for your money, as you can have a safe abode in one of the most attractive and clean areas.
Essential things needed for daily requirements:
Schools: VID Public School, Modern Delhi Public School, Vivekananda Vidya Mandir High School, Saini Public School, Adarsh Vidya Public School, Ganga Shivam Public Senior Secondary School, etc.
Companies: C.M.Enterprises, Farsight IT Solutions, Woxa Technologies (P) Ltd., and many more.
Hospitals: Janak Hospital, Maharaja Agarsen Hospital, Arora Hospital, Raghav Hospital, etc.
Places to visit: Raja Nahar Singh Palace, Sai Baba Mandir, Synk Lounge Bar & Restaurant, Sanjay Lake, Urban Cuisine, etc.
Nearby Parks: Green Park, Galaxy Towns, etc.
---
Dayal Basti
Dayal Basti is known as one fo the developing area in Faridabad. It's proximity located close to Old Faridabad, Ballabgarh, and NIT is creating a demand for real estate in Dayal Basti. This community is well-known for Tughlaqabad Fort Complex and National Museum. The best thing is you can easily find good schools, colleges, hospitals, etc. at a competitive price in and around Dayal Basti.
Essential things needed for daily requirements:
Schools: P. P. High School, Aravali International School, Raj Public School Dayal Nagar Fbd, Government Primary school, Modern Vidya Niketan school, etc.
Hospitals: Swami Shardanand Dispensary, Shivalik Hospital, Amrita Hospital, and many more.
Places to visit: Tughlaqabad Fort, Hauz Khas Fort, etc.
Malls: Crown Interiorz Mall, Crown Plaza, Select CITYWALK, etc.
Parks for refreshment: Dr.B.R Ambedkar Park, Dr.Bhim Rao Ambedkar Park, etc.
---
Sector 11
Sector 11 is one of the most popular residential areas in Faridabad, with reliable public transport connectivity available for you at economical rates, so that you can quickly visit from one place to another within a minimal amount of time. This residential area provides you the secure and best accommodation. There are a lot of parks and green spaces where you can spend a relaxing time with your loved ones.
Essential things needed for daily requirements:
Schools: Bal basera, St. John's School, Karamvir Public School, Delhi Public School, etc.
Companies: Beryl Systems Private Limited, Navus It services, i-softinc, SOF TECH (INDIA), Onetick technologies Private Limited, Kcloud Technologies Pvt Ltd, and many more.
Hospitals: IBS Ashwini Hospital, Ashirwad Hospital, Park Hospital, etc.
Places to visit: More Aditya Birla Group, Shri panchmukhi hanuman mandir, Manav Uthaan Sewa Sadan, etc.
Parks for recreation: Chotu Ram Park, Takshila Park, Shakuntalam Park, etc.
Shopping Malls: SRS Shopping Mall, NAYO Clothing, Ozone Centre Mall, Cobbs Outlet, etc.
---
Surajkund
Surajkund is one of the most beautiful residential as well as an ideal picnic spot, as it is located only 8 km. away from South Delhi. The complex includes a beautifully done-up garden and a pool - Siddha Kund. It is well associated with all the major parts of the city with the help of the nearest airport Indira Gandhi International Airport, which has ranked this city no 1 and attractive residential area. You can also enjoy Surajkund International Crafts Mela, which is organized every year from 1st to 15th February. During this mela, you can experience the showcase of the Indian handicrafts, handlooms, and folk traditions, a lot of fun, frolic, entertainment, and exclusive shopping opportunities.
Essential things needed for daily requirements:
Schools: South End Public School, Surajkund International School, St Columbus School, Divine Public School, AK Middle School, and many more.
Companies: Stowe Research India Pvt. Ltd., HPS iTechnology, Asfera Technologies Private Limited, Lexicon Consultants Pvt. Ltd., etc.
Hospitals: Supreme Hospital, Aarogyadham Hospital, J. J. Homoeopathic Store, Vardaan Child Clinic and Dental Care, etc.
Attractive places: Rose Garden, Anandpur Bandh, Mughal Bridge, Nahar Singh Palace, etc.
Nearby Parks: Jungle Park, Town Park, Leisure Valley park, etc.
Shopping Malls: City Mart, Nikhil Complex, etc.
---
Sector 19
Sector 19 is one of the famous and peaceful locality well connected with the rest of the city areas with the help of reliable local as well as metro connectivity. You can have all the best Hospitals, Schools, Metro stations, and best shopping centers within walking distance from here at quite an affordable price.
Essential things needed for daily requirements:
Schools: AVN Senior Secondary School, Sant Nirankari Public School, Delhi Public School, New Shree Ram Sr. Sec. School, National Public High School, etc.
Companies: Smartech Interactive Private Limited, Mtas Technologies, SachdevBros, Numax Trading Company, Divine Technologies & Solutions, etc.
Hospitals: Sarvodaya Hospital, Chandravati Child & Maternity Hospital, Capital Child Hospital, Prem Medical Centre, etc.
Parks for refreshment: Talab Park, Rajeev Gandhi Park, Leisure Valley Park, Everwell Park, etc.
Shopping Malls: Vishal Mega Mart, Vestige, etc.
---
Green Valley
Green Valley is one of the preferred residential locality of Faridabad, where you can get all the necessary amenities and facilities at your budget price available near your home. This locality is very well-connected to South Delhi and is located within walking distance from Mathura Road, M.G. Road, Crown Mall, Big Bazaar, the metro station, etc.
Essential things needed for daily requirements:
Schools: Millennium Kids Play School and Day Care, Little Millennium, Kundan Green Valley School, Prem Public High School, etc.
Hospitals: Aarogyadham Hospital, Royal Multispeciality Hospital, and many more.
Places to visit: Parson Temple, Gulati Green Valley, Food on Wheels Restaurant, etc.
Nearby Parks: City Park, Hathi Park, etc.
Malls: Eros EF3 Mall, Puri High Street Mall, Ozone Centre Mall, etc.
---
New Industrial Town (NIT)
If you are looking for reasonable and safe residence options in or near Delhi-NCR, then NIT will be the perfect choice for you as you can have all daily life necessities available nearby ideally.  NIT is proximity to all the prime locations such as Gurgaon, Delhi, Old Faridabad, etc. which has made it a common affordable residential destination. The essential civic services such as water supply and electricity are also in place here, which has contributed significantly towards quarter-on-quarter hike of 5% on returns from investments here.
Essential things needed for daily requirements:
Schools: Senior Secondary Girls School No.1, DAV Public School, Kendriya Vidyalaya Number 1, Gita Bal Niketan, Vidya Niketan School, etc.
Companies: G3 Logix, Airnat IT Solutions, Piratica IT Services and Training, National IT Services, Macrosoft IT Solutions, and many more.
Hospitals: Shivmani Hospital, Medicheck Hospital, Fortis Escorts Hospital, R.K.Hospital, etc.
Best places to visit: SSB Museum, Shri Maharani Vaishno Devi Mandir. Tikona Park, Cafe Coffee Day, etc.
Parks for recreation: Pyali Chowk Park, Colony Park, NIT-5 Park, H Block Park, etc.
Shopping Malls: Fun City Mall, Hollywood Style, Metro Mall Faridabad, etc.
---
We agree that finding a perfect and affordable residential area in Faridabad is quite challenging because of its growing population and the increase in property cost. To make sure you get all the help you need, we have done the comprehensive research to find some of the most affordable suburban areas to live in Faridabad, where you can have all the amenities needed for daily life. We hope that the areas mentioned above will help you select an appropriate dream residence where you can live a happy life with dear ones.