Top 9 Benefits of Availing Warehousing Facility from a Moving Company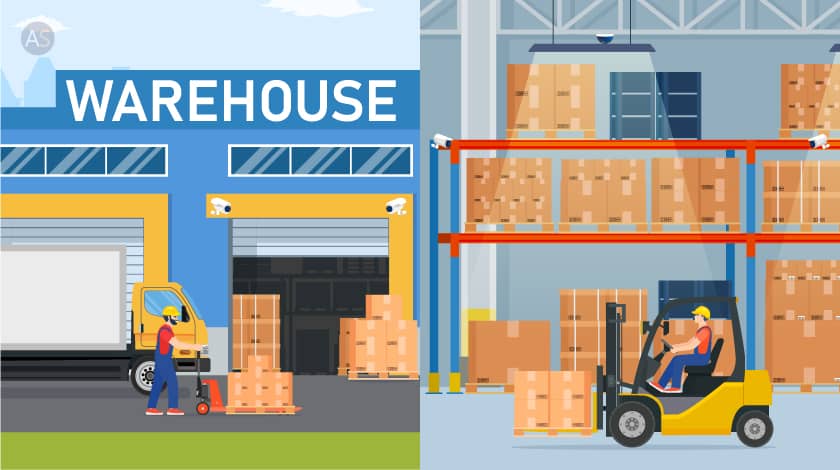 Warehousing and storage services are additional services provided by packers and movers in India to assist individuals in storing their possessions, furniture, vehicles, or other commercial items in a secure location for the required duration.
The warehousing services can be utilised in situations where there are delays in moving to your new home and you need a place to store your goods safely until you do. Moving companies often charge an extra fee for storing your stuff if you have specific storage needs. Make sure to search for verified and genuine packers and movers and avail of these services from them.
In this blog, we cover all the benefits of availing storage and warehousing services from a moving company, the type of goods you can and can't store and situations when you need warehousing service.
Advantages of Using Warehousing Services
#1 Flexible Storage Options
You can avail of the warehousing facility for any duration of time, i.e., short-term or long-term. 
Short-term storage facilities can be availed to keep your goods for a shorter duration, like from a couple of days to months.
Long-term storage facility can be opted for if you need to store your goods for a year or more.
#2 Reduce Stress
You can easily avail of a warehousing facility from a moving company as an alternative to store your household goods which include furniture, electrical appliances, delicate items, etc., or commercial items until you find a suitable location to put them in, so you don't have to worry about your belongings.
#3 Complete Safety
The storage facilities provided by the moving companies are monitored by CCTV and security guards around the clock. Warehouse service providers offer insurance coverage, which provides an extra layer of protection to all your belongings against any financial losses or damage that may occur during the period of storage. 
#4 Protection from Pests
The experts execute pest control operations on a regular basis in the warehouse and guarantee that your belongings are not harmed by any insects during the storage period. There are zero chances of damage through pests as these units are completely protected.
#5 Affordability
Warehousing services offered by moving companies are cheaper than renting a house or a dedicated space for storing your belongings. You can keep your belongings for a short or a long time in these storage spaces at affordable prices.
#6 Easily Available
Movers provide their customers with warehousing and storage facilities on-demand for both short-term and long-term storage of their personal or household, or commercial items.
#7 Proper Packaging & Labeling
Before moving and storing the goods in the storage containers, the movers ensure that all your goods are securely packed to protect them from any damage, dust, or any sort of other environmental elements such as rain and storms. They also label all of the boxes to avoid misplacement of items.
#8 Inventory & Tracking System
Warehousing companies maintain an inventory list of the products that are stored with them. You can utilise the tracking system to track your goods stored with them and know the status of the movement of your items when moved from the warehouse to your new location.
#9 Moving & Organizing of Machinery
The relocation companies securely pack, transport, load, unload, and store any commercial machinery and equipment, ensuring zero damage. The machinery and equipment are arranged and stored in warehouses as per the requirements of the customers.
Types of Goods That Cannot Be Stored in a Warehouse Facility
You can store any goods like household items, electrical appliances, delicate items, commercial goods, bikes, etc. However, there are certain things you cannot store in a warehouse which include:
Perishable goods like food items, flowers, vegetables, dairy products, etc.

Animals or pets

Plants

Flammable goods like cooking gas, petroleum products, kerosene, etc.

Alcohol
Situations When You May Need To Use Warehousing Facilities
When you are temporarily leaving for a new place and don't want to take all of your belongings with you.
When you are renovating your home and want to keep your household things secure elsewhere.
When your lease term has finished, and you are still looking for a place to live.
When you have a limited amount of storage space in your home.
Conclusion
In this blog, you get an idea of warehouse facilities provided by moving companies in India, the situations where people avail of these services, the benefits of utilising these storage facilities offered by packers and movers, what goods you can't store in storage space, etc. 
With round-the-clock surveillance, regular maintenance, flexible storage options and specialised storage solutions to boot, these services provided by movers can help you relocate to any city or state in the country without worrying about your belongings until the required period.