Moving Made Easy: How Professional Cleaning Services Simplify Your Relocation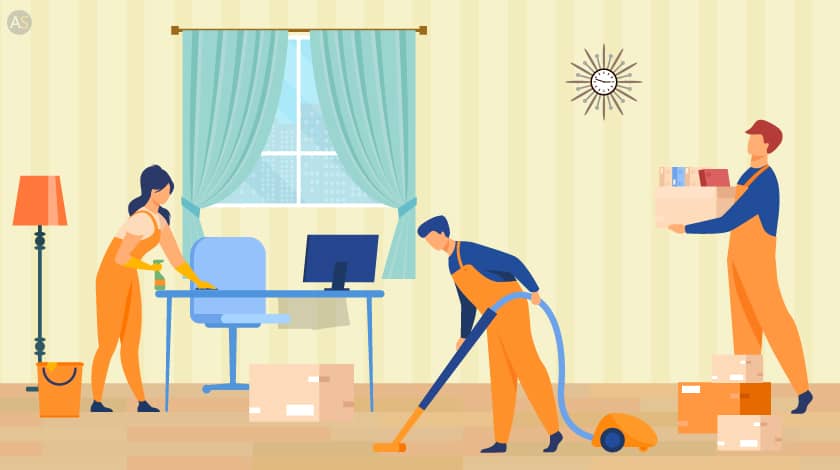 Moving house can be a stressful and overwhelming experience for anyone. Whether you are moving to a new apartment or a new house, there is always a lot to do. One of the most important tasks during the moving process is cleaning. However, with so much to pack and organize, cleaning can often be neglected. That's where hiring a cleaning company can come in handy. In this blog, we will discuss how hiring a cleaning company can help when moving house.
1. Time-Saving
Moving house involves a lot of work, and cleaning is just one of the many tasks on your to-do list. By hiring a cleaning company, you can save time and energy. 
Professional cleaners are trained to clean effectively and efficiently, which means they can clean your home in a fraction of the time it would take you to do it yourself. With a cleaning company, you can focus on other important tasks, like packing and organizing.
2. Stress-Relieving
Moving house can be a stressful time for anyone. Between packing, organizing, and coordinating with movers, there is a lot to think about. Adding cleaning to the list can be overwhelming. 
By hiring a cleaning company, you can alleviate some of that stress. They can ensure your home is thoroughly cleaned to the highest standards, giving you one less thing to worry about.
3. Health Benefits
Maintaining a clean living environment is important for our physical and mental health. A dirty home can lead to allergies, respiratory problems, and other health issues. 
When you hire a cleaning company, you can be sure that your home will be cleaned to a high standard, reducing the risk of health problems that can arise from a dirty environment. 
4. Cost-Effective
Buying cleaning supplies and equipment for a one-time use can be expensive. Hiring professional cleaners can help you save money, as they bring their own cleaning supplies and equipment.
5. Complete Cleaning of Every Nook & Cranny
When it comes to cleaning your new or old home, a professional cleaning service prioritizes thoroughness over speed. They ensure that every nook and cranny is meticulously cleaned, which involves hard-to-reach areas such as high ceilings, light fixtures, vents, floor, baseboards etc. With a cleaning service, you can rest assured that every inch will be pristine and ready for your belongings.
6. Get Customized Services
A professional cleaning company can tailor their services to meet your specific needs, ensuring that your old or new homes are cleaned to your satisfaction.
7. Prevents Damage
Cleaning certain surfaces requires specialized tools and techniques. Hiring a professional cleaning company ensures that surfaces are cleaned safely, preventing damage.
8. Helps With Moving Out Inspections
If you're renting, your landlord may require a move-out inspection. Hiring a cleaning company ensures that your old home meets the required cleaning standards, helping you get your security deposit back.
Conclusion
Hiring a cleaning company can be a game-changer when it comes to moving house! Not only does it take the load off your shoulders, but it also guarantees that your house is spick and span. These professionals can handle tough cleaning jobs like cleaning baseboards, floors etc. 
With their expert touch, you can have peace of mind that every nook and cranny will be thoroughly scrubbed clean, making it the perfect space to house your cherished belongings. So, if you're planning to move soon, why not take the stress out of it by hiring a cleaning company?