Local Packers and Movers Services
Hire verified and trusted local movers and packers for hassle-free local house shifting or office relocation to any part of the city. Fill out the form, share your moving requirements, and get instant free quotations from the 3 best-matched local shifting service providers near your location. Get end-to-end quality services at the most affordable rates. Contact us for more information.
Get Quote From
3 Best Match
Where to Move?
Guide for Local Packing and Moving Services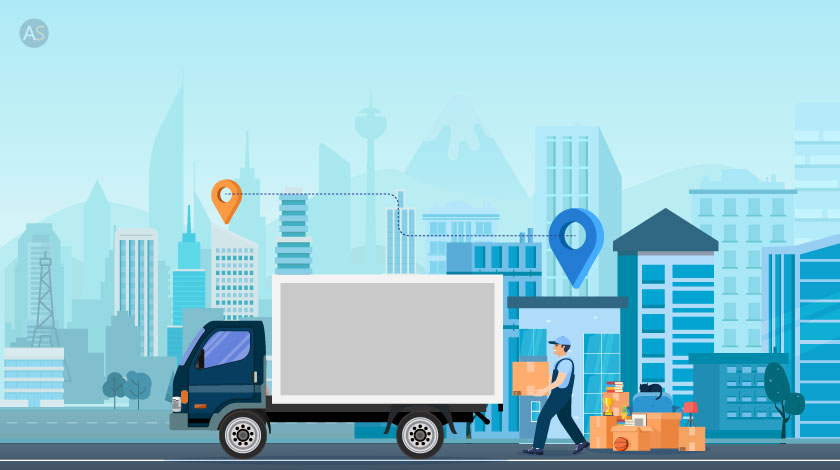 Moving household or office equipment within the same city or to a new city is a difficult task, and finding a reliable transporter is even more challenging. Therefore, hiring professional local packers and movers is the ideal solution.
Our local packers and movers offer extensive end-to-end relocation services, from the initial pre-move survey, disassembling and assembling heavy furniture and electronics, quality packing and unpacking, secure loading and unloading, transporting, and on-time delivery at your doorstep.
Fill out the enquiry form and share your moving requirements. Get referrals and price estimates from the 3 best local movers and packers near you. Schedule a pre-move survey to get accurate cost estimates and compare charges with the services offered, profiles, reviews, and ratings to identify and hire the best-suited local relocation service providers.
At Assure Shift, our economical and reliable local shifting services utilise quality packing materials like plastic wrap, packing paper, carton boxes, bubble wrap, etc., to protect your goods. They are competent and equipped with all the necessary tools and expertise to relocate your belongings at the most affordable rates.
Get in touch with our customer support team to resolve your issue promptly at any stage of your move.
Local Shifting Costs of Movers and Packers
| | | | | |
| --- | --- | --- | --- | --- |
| Move Size | Labour Charges | Packing Charges | Transportation Charges | Total Cost (approx). |
| 1 BHK | Rs 2,000 - 3,000 | Rs 4,000 - 5,000 | Rs 2,500 - 3,500 | Rs 8,000 - 11,000 |
| 2 BHK | Rs 3,000 - 4,000 | Rs 3,500 - 4,000 | Rs 5,000 - 6,000 | Rs 10,000 - 14,000 |
| 3 BHK | Rs 4,000 - 5,000 | Rs 5,000 - 6,000 | Rs 6,000 - 8,000 | Rs 15,000 - 19,000 |
| 4/5 BHK | Rs 6,000 - 7,000 | Rs 7,000 - 9,000 | Rs 8,000 - 10,000 | Rs 21,000 - 26,000 |
Hiring Guide for Local Packers and Movers
Fill out the form and share your requirements.
Get referrals from the top 3 local shifting packers and movers.
Compare prices, reviews, and services provided. Arrange a pre-move survey to get the most accurate cost estimates and discuss requirements in detail.
Hire a suitable mover, and let them take care of the rest.
Local Shifting Process by Packers and Movers
They handle every aspect of your move, from packing to unpacking, loading to unloading, and transportation to delivery. This includes the following:
Pre-Move Survey: Visit the client's location to note the shifting requirements in detail and provide cost estimates for the move.
Disassembling of Heavier Items: Our professional experts disassemble heavy items to be shifted, like furniture and appliances, for easy loading and assemble them back after reaching the new location.
Packing of Goods: Our local movers ensure quality packaging of all your belongings. They use high-quality materials like cartons, bubble wraps, corrugated sheets, film wraps, etc., to avoid damage during transit.
Labelling of goods: Organise and label each packed good to identify easily later.
Loading of Goods: Carefully load the packed goods into the truck using modern tools and equipment such as sliders, furniture dollies, ropes, straps, etc.,
Transportation: Ensure a smooth and secure move to the new location within the scheduled duration.
Unpacking: Safely unloads and unpack all your packed goods and reassemble all the heavy disassembled items back together.
Note: You can check for any damage and file for compensation in the event of any damage.
---
Preparation Tips before a Local Shifting
Make a moving inventory list for everything you plan to move.
Declutter, clean, and organise things like clothes and dishes to be taken and pack the items for donation and the ones to be disposed of separately.
Designate goods that you wish to carry with you, like work documents, jewellery, birth certificates, phones, chargers, laptops, etc.
Get rid of perishable food items or any potentially hazardous home products such as aerosols, gasoline, oil, coolant, brake fluid, paint, and so on.
Sort the objects you want the movers to transfer to your new house according to type, purpose, priority, and destination.
Research and find a professional local packer and mover company, get quotations, compare charges, services offered, rating and review.
Verify the local packer and mover company by checking their documents, licence, experience, transit coverage etc.
Ask about the payment policies like advance deposit, mode of payment, etc.
Discuss the services offered like quality of packing materials used, warehouse facilities, online tracking facilities, kind of carriers used for shipment etc.
Inform utility service providers about the disconnection of services like DTH services, WiFi, phone lines, etc.
Change your addresses in the identification documents like Aadhaar Card, PAN card, etc., and updated with the new address.
---
Home or office relocation to any place is incredibly stressful, whether across the block or to a new city and doing it alone is far more complicated. As a result, hiring a professional local moving service can ensure a smooth and safe relocation.
Our local movers provide services from start to finish, from initial survey, quality packaging, secure loading, transportation, and unloading at your doorstep.
The local relocation services use high-quality packing materials such as bubble wrap, corrugated boxes, etc., and advanced tools like sliders, furniture dollies, etc., and secure them with locks and seals into the best-fit carriers to ensure damage-free transport.
The listed partners in the AssureShift portal have been picked after verifying their documents, experience, service quality, client happiness, company profile, and brand reputation.
Our specialised local packers offer features such as insurance coverage for your belongings, which you can claim in the event of a loss.
Contact our customer support if you have any issues with your move at any stage of your move.