Home Shifting Services
Get end-to-end and affordable home shifting services with great quality and timely pickup and delivery. Fill out your moving requirements and get quotes instantly from top 3 best-matched packers and movers. Follow four easy steps to hire the best house shifting services company in your city and enjoy safe and stress-free moving.
Home relocation can be difficult if you do it on your own. Googling "house shifting services near me" leads you nowhere, so hire the best house packers and movers from AssureShift for a stress-free move.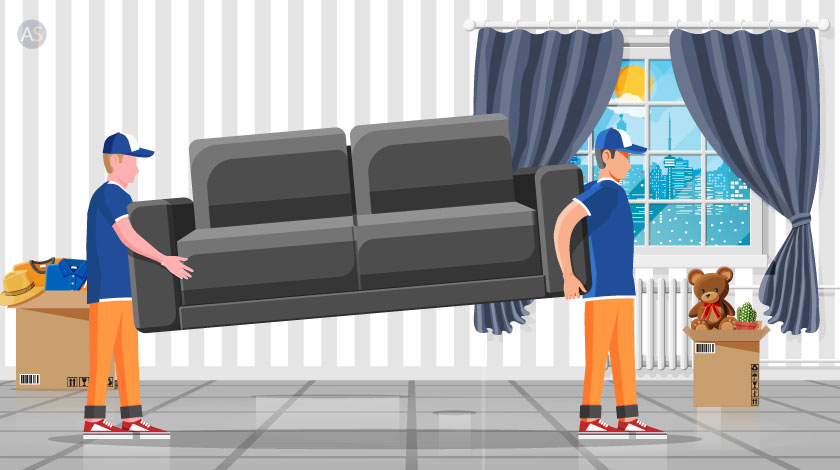 Our partners offer end-to-end house shifting services that cover every aspect of the move, whether it is packing, loading, transport, unloading, unpacking, interim storage facilities or the final placement of the goods.
The home relocation services can be availed across 20+ major cities in the country. Our partners can help you relocate to every corner of the subcontinent or even the globe if you require it.
You have the option to go for a standalone truck or shared truck based on your goods and budgetary requirements. Just fill out the moving form, and our software will have three references for you in a matter of minutes. You will also receive quotes and you can choose a company that you like.
If you have any queries, you can contact us through our support team at any time. They will respond quickly and efficiently and clear your doubts.
Approx Cost of House Relocation Services
| | | | |
| --- | --- | --- | --- |
| Distance/House Size | 1BHK | 2BHK | 3BHK |
| Upto 450km | ₹7,900 - ₹23,000 | ₹11,400 - ₹26,000 | ₹13,600 - ₹33,000 |
| 450km - 899km | ₹12,600 - ₹26,000 | ₹16,900 - ₹29,000 | ₹20,100 - ₹38,000 |
| 900km - 1499km | ₹14,000 - ₹29,000 | ₹18,500 - ₹33,000 | ₹22,500 - ₹43,000 |
| 1500km - 2200km | ₹15,200 - ₹33,000 | ₹20,000 - ₹38,000 | ₹23,800 - ₹47,000 |
Guide to Hire Good Movers for House Shifting Services
Fill out the moving form with your requirement.
Get Moving company references and estimates.
Compare prices, services offered, and reviews.
Hire the movers offering best value for money.
Process of Home Relocation Services
Even before hiring a company, you can ask the companies referred to conduct a free pre-move survey to give you a more accurate estimate of the cost the home relocation is going to incur.
Once you book home shifting services, our partner will take care of the entire moving process from packing to loading, transport, unloading, unpacking and final placement of the goods.
Our expert house moving companies handle the goods with care and use packaging materials of the highest quality like bubble wraps, foam, corrugated boxes and plastic foam sheets to ensure no damages occur during the move.
To ensure no damages occur during the loading and unloading process, our partners are equipped with the latest equipment like panel movers, forklifts, dollies, trolleys, and panel movers.
Once the goods have reached their destination, they will be unloaded carefully and placed wherever you deem necessary. You can inspect the goods and then clear the dues.
You can also ask for additional home shifting services like disassembly and re-assembly of large items, special packing for fragile items, and so on at the time of pre-move survey.
Preparation Tips
Create a Moving Checklist
Declutter your Belongings
Select the right moving day
Prepare an overnight bag with essentials
Carry valuables yourself
Stop Buying groceries a week before the move
Prepare electronic appliances
Take inventory and photos of the goods
Set a day a for disconnecting utility
Leave your clothes on hangers
Use linen and towels as packing materials
Label the boxes room-wise
Hire a moving company early
Summary of House Moving Services
Home relocation is a tedious process. It can be difficult and extremely stressful to accomplish on your own. Hiring a moving company, on the other hand, can make your moving experience stress-free and enjoyable.
You sit on your computer and type home shifting services near me and go through the impossible task of searching for trustworthy packers and movers or just hire from AssureShift.
Our partners offer end-to-end home relocation services that cover everything during the move, whether it is packing, loading, transport, unloading, unpacking, or final placement of the goods. You can avail of this service to move anywhere in the country or the world.
Our affiliate moving companies have the expertise to handle any requirement that you may have. To ensure a seamless moving experience, the latest equipment like dollies, trolleys, forklifts, panel movers, and hand movers are used for loading and unloading the goods.
They have skilled labours who can handle bulky goods like sofas, beds, wardrobes, tables and chairs with ease during the move. To ensure a damage-free relocation, high-quality packing materials like plastic foam sheets, corrugated boxes, foam and bubble wraps are used.
You can hire a company within minutes. You just have to fill out the requirements in the moving form, and our software will come up with three companies that match it. You will get quotes instantly, and you can just compare them to select a company that you like.
Our customer support team is just a call away if you have any doubts. They will solve them efficiently and quickly at any time