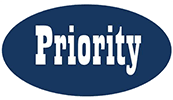 Priority Cargo India Pvt. Ltd
Professional and Safe Packing and Moving Goods
node
28955
About Us
Priority Cargo India Pvt. Ltd. are an ISO Certified Packers and Movers Company serving customers from all over India. We serve Household packing and moving, car relocation, office goods shifting, corporate relocation, warehousing and storage services. There are many relocation service providers are available who are not ISO Certified Packers and Movers but few are reputed and reliable they are ISO Certified Packers and Movers provide moving of goods across India. 

Priority Cargo India Pvt. Ltd. is one of the best ISO Certified Packers and Movers Company we serve professional and safe packing and moving goods to your desired place. We are ISO 9001:2001 Certified company offer the services to Hyderabad, Delhi, Mumbai, Pune, Bangalore, Mumbai, Gurgaon etc cities across India. Beware of fraud companies who are not ISO certified packers and movers because your goods may be theft or loss which is not good for you. Always appoint an ISO certified packers and movers firm for shifting goods easily and safely. The ISO certified packers and movers companies always serve reliable and trusted packing and moving services. These ISO certified packers and movers companies ensure you the safety and hassle free moving of goods. In our life definitely a day comes when we have to make a shift whether it's our home shift or it's our business or office shift etc. at that point of time to process our shift without any obstruction or stress we take the support of Packers and Movers. So they have become an essential part of our life without their assistance it's not at all possible for us to handle out our shift by ourselves. By hiring these service providers you can feel a great experience as you cannot experience by making it yourself. In their presence you don't need to take up your goods, load them on a moving vehicle, and arrange any moving vehicle and also no need to fix up the goods. They are well accomplished in performing all such tasks. So it's the time to feel laid-back. But before all this save your belongings from going into the hands of fraud companies confused what we are talking about then it's very important for you to recognize this. As we all know in the market there are various fake service providing companies like that there are many companies who are using the name of other reputed Packing and Moving companies to gain profit. These companies are not at all expert in handling such task they only make fool to peoples by making false promises to them. And the people easily get attracted towards them because of their fake promises, cheap service rates and attractive web sites. So these days it is very important for each of us first inquire about the company whether it is certified or not and must be having a good experience and feedback then go with that company. As a common people everyone has right (right to know) use it and protect yourself and your belongings from getting into the wrong hands. To enjoy safe and sound services you can go with Priority Cargo India Pvt. Ltd. it's a highly professional and highly experienced company serving top rated services in all the major urban centers of the country. You can entertain its services anywhere in any city just open your net type its location name like Priority Cargo India Pvt. Ltd. if want to get these services in Delhi and then fill the inquiry form to receive a quote.
Priority Cargo India Pvt. Ltd Reviews
Priority Cargo India Pvt. Ltd
Good experience
There was a very nice transportation service offered by Priority Cargo Packers & Movers, I have shifted my all household items along with two-wheeler from Gurgaon to Jaipur through Priority Cargo packers & movers, they responded my quarries very well and so polite, and they took special care on packing to avoid transits damage. And also they ensure about safest and timely delivery. Even their charges also very reasonable
Priority Cargo India Pvt. Ltd
Satisfied
I must say that they took every personalized care in shifting the household items and surprisingly all the items are in good condition no damage.
Priority Cargo India Pvt. Ltd
Happy
Outstanding customer service from start to finish . Qoutation was accurate and everything was picked up and delivered as such.
Priority Cargo India Pvt. Ltd
Nice work
Ankur and his assistant well Done job guys
X
Raj International Packers & Movers
Shortlisted, Get Quote from them and Similar.
Contact Priority Cargo India Pvt. Ltd