Top 5 Best & Affordable Places to Live in Mysore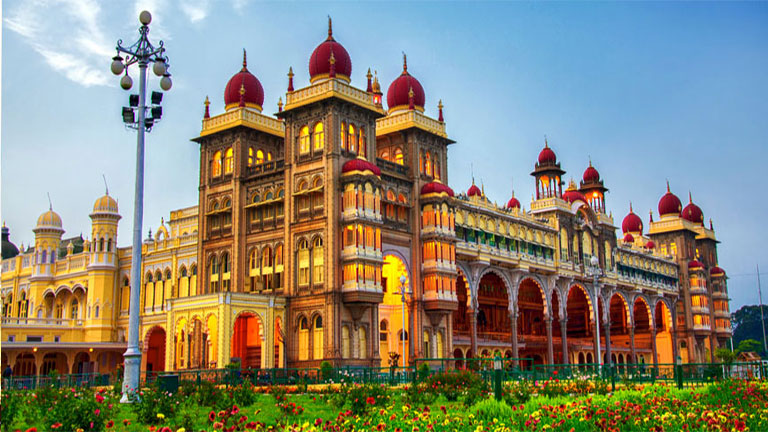 Hey! Are you ready to relocate to the second fastest developing city in Karnataka? This city retains the royal charm, and it is also known as popular weekend getaways from Bangalore. Mysore is also known as the second-largest software exporter in Karnataka, you can find top-performing software companies such as Infosys and Wipro, and many more have been established here to provide suitable jobs. Mysore is a city which holds many interesting facts which you must know before moving to this city to have a stable life with all the modern life facilities available nearby.
Mysore is the first city to publish weekly newspapers in Kannada in 1859 and the most exciting fact which has given a unique identity to this city as it is the first city in India to have public toilets for transgenders. Mysore is the second biggest cities, Mysore is derived from a demon name which is initially identified as Mahishuru. Mysore University is the first college opened in Karnataka state. This city is also known as the birthplace for many popular persons like actor Vishnuvardhan, Cricketer Javagal Srinath, actor Arathi, Writer U.R. Ananathamurthy, etc. Mysore is also well-known for producing Mysuru Silk, Mysuru Masala Dosa, Mysuru Pak sweet Mysuru mallige,. Mysuru Beetle, Mysuru Bonda, and many more, which you can explore after relocating to this beautiful city. This city welcomes you with an open hand; no matter whether you are searching a new job or planning to complete your higher studies or dreaming of having modern life, you can get all these things in this city.
Other than this you can enjoy your time exploring several beautiful places which hold prehistoric stories like  Mysore Palace, Lalitha Mahal Hotel- it was built to serve as a guest house for the royal family, Railway Museum, St Philomena's Church, and the most interesting wolds largest and oldest zoo- Mysore Zoo, etc. Mysore city maintains a good cleanliness system; it is voted as one of the cleanest city in India.
Once you have made the final decision to move in this city, one of the major challenges awaiting you is to select the best residential areas to start a new journey of your life. We understand that finalizing a new residential area depends upon on your daily life requirement, like if you are an office-goer, then you must look an ideal residential locality nearby your workplace, or if you are retired, then you can must quiet city areas full with greenery so that you can have a stress-free stay and enjoy your time with refreshment all around.
Finding an ideal residential locality is not an easy task as it sounds to be, that's why we are here to guide you with some of the ideal residential areas in Mysore, where you can get all the daily life survival nearby. As it will help you to make a final idea which residential community will be more suitable for you and your dear ones.
---
5 Best Residential Areas to live in Mysore
Dattagalli
Dattagalli is an emerging locality situated close to Kuvempu and Ramakrishna Nagar with seven percent quarterly rise in property prices and has several schools, colleges, restaurants, malls, and banks nearby. It has a 24/7 transportation network through Ring Road by which you easily access major parts of the city. So, if you are planning to buy with all the modern life facilities, then you must go with this city area to have a balanced life with your loved ones.
Everyday needs available near Dattagalli
Schools: Kautilya Vidyalaya, Rotary Mysore School, Vishwa Prajna Nursery Primary & High School, St Mary Maria Montessori School, etc.
Companies: Intima Solutions, Enkefalos IT Services and Solutions, Infopine, Gtech-solution, etc.
Hospitals: Punarnava Wellness Center, Dr Jyothi Fertility Center, Sree Nidhi Polyclinic, Amrithnandamayi Hospital, etc.
Shopping: R K Shopping Centre, Boraiah Complex, Bhairaveshwara Stores, etc.
Visiting: St. Philomena's Cathedral, Rail Museum, Shri Mahalakshmi Temple, Shaneshwara Temple, etc.
Refreshment: MUDA Public Park, Maha Lakshmi Temple Park, Public Park, etc.
JP Nagar
Jaya Prakash Narayan Nagar, popularly known as JP Nagar is one of the prime localities in Mysore, situated in a calm and serene environment away from the mess of the city. This locality is easy to use via the Link Main Road and Ring Road, which links it to other parts of the city. It has a well-developed community and physical infrastructure with top-schools, universities, etc. Relocation demands have increased a lot in JP Nagar due to well-maintained houses with all the modern life amenities.
Everyday needs available near JP Nagar
Schools: J.S.S Public School, Nrupathunga Kannada Medium High School, J.S.S. High School And PU College, Dayananda Arya Vidya Public School, etc.
Companies: SOFTPROLANG, Honey Grade Technology, Prodat IT Solutions, Evision Technoserve Pvt. Ltd, etc.
Hospitals: Panacea Hospital, Kamakshi Hospital, Government Hospital, Yogakshema Ayurvedic Clinic, etc.
Shopping: Hastakala Sarees, Naveen Chandra Building, Ganesh Stores, etc.
Visiting: Sri Nandi Temple, Avadhoota Datta Peetham, Mahishasura Statue, etc.
Refreshment: Lions Club, JP Nagar Park, Block E, Lakshmi Rajappa Park, etc.
Vijayanagar
Vijayanagar is one of the most preferred residential areas it is is located close to the I.T. hub and provides secure connectivity and transportation, which has increased relocation demand a lot in the past few years. It is one of the coolest areas, with well maintained with good parks, so if you are planning to start your life in one of the safest and calm city area of Mysore, then you must go with Vijayanagar.
Everyday needs available near Vijayanagar
Schools: St. Joseph's Central School, Podar International School, The Learning Curve International School, etc.
Companies: White Clarke India Private Limited, Tacklesoft Pvt Ltd, Virtulive Technologies Pvt Ltd, Codeistic Technologies Private Limited, etc.
Hospitals: Clearmedi Radiant Hospital Mysore, Aishwarya Hospital Vijayanagar, Supriya Hospital, Varadaraju Hospetal, etc.
Shopping: Brandz, Ashirvad Arcade, Suzuki bike showroom, and many more.
Visiting: Sri Yoga Narasimha Swamy Temple, Ganesh temple, G.R.S. Fantasy Park, etc.
Refreshment: Vijayanagar Park, Vijayanagar 2nd Stage Park, Krishnadevaraya Circle Park, etc.
Gokulam
Gokulam is one of the best residential areas of Mysore; this city area is well-woven social fabric sufficient for a holistic lifestyle. It also offers easy access to malls, shops, schools, and gyms. The roads in Gokulam are wide-ranging and well attached, and you can enjoy 24*7 transportation facilities.
Everyday needs available near Gokulam
Schools: Mysore West Lions Sevaniketan School, Nirmala Convent School, Little Elly Preschool Gokulam, K P Convent - Montessori School, etc.
Companies: NASS Infotech Private Limited, CloudTech Software L.L.P., Sri Software Paradigms India P Ltd, Dollarbird Technologies, etc.
Hospitals: Aadithya Adhikari Hospital, Hmhmc Ayurveda Hospital, Mysore Pranic Healers And Arhatic Yogis Trust, T.B. Hospital, etc.
Shopping: Hasiru Organics Mysuru, Rongoli Fancy Store, karma Fashion's Divine Mantra, Sri Nidi Fashion, etc.
Visiting: Sri Lakshmi Venkataramanaswamy Temple, Mysuru Sand Sculpture Museum, etc.
Refreshment: Gokulam Park, Mysore City Corporation Park, Suvarna Mahostava Udhyanavana Park, etc.
Ramakrishna Nagar
Ramakrishna Nagar is one of the best & economic residential areas, especially if you are students or office-goers due to the presence of most of the top-performing colleges as well as coachings and top-performing I.T. Companies established here. You can also get 24/7 transportation facilities.
Everyday needs available near Ramakrishna Nagar
Schools: The Orchids School, Ramakrishna Vidyakendra, Kidzee Ramakrishnanagar, Vishwamanava High School, etc.
Companies: Ignyte Infotech Private Limited, Arcane Softwares, Enkefalos IT Services and Solutions, Global Mind I.T. Solutions, etc.
Hospitals: Sai Nursing Home, Prerana Hospital, Advithi health clinic, Karuna Hospital, and many more.
Shopping: Trinity's Mart, Vinayaka Stores, Venkateshwara Stores, Devarakondi Plaza, etc.
Refreshment: Shri Ramakrishna Paramahamsa Park, Tharaka Park, Madhava Park, Saalumarada Thimmakka Park, etc.
---
We completely agree finding a perfect and reasonable residential area in Mysore is never an easy task due to everyday growing properties quickly. That's why we have done thorough research and found some of the best residential areas to live in Mysore, where you can have all the modern life facilities located nearby.
Once you finalize a perfect abode as per your requirement, the next stress you will face is packing and moving your household items from one place to another, but we promise to make your shifting full of happy and stress-free as you book professional packers and movers in Mysore by visiting our website. They will take complete responsibility for moving your belongings with extra care so that you can enjoy your life with your sweet family.