How to Use Technology & Virtual Tours to Find a New Home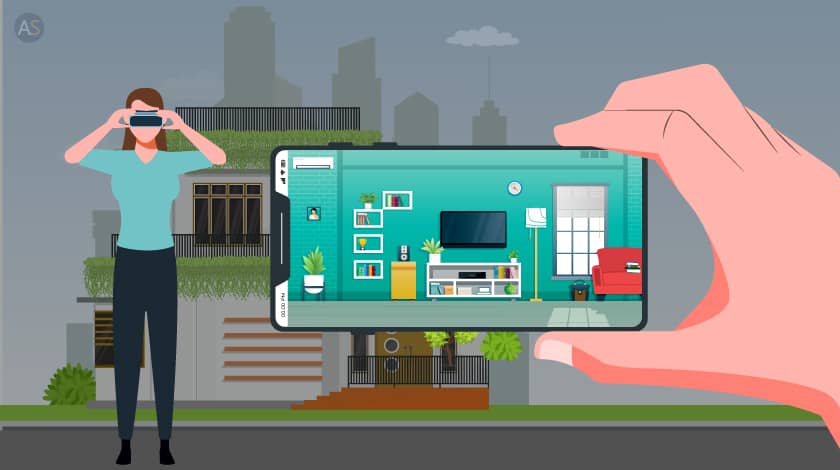 Finding a new home isn't easy. It is an extremely high-value investment that requires a lot of thought and due diligence. You will need to visit the home and assess the locality, the budget, and its potential as an investment for starters. It takes time, effort and money to zero down on your dream home.
So lots of things can naturally get in the way of an actual visit. Thanks to Technology, you don't have to worry about that. You can make use of virtual tours to view potential properties right from your home.
What is a Virtual Tour?
The name itself is self-explanatory. Virtual tours are basically digital walk-throughs of a home that you can view using a phone, personal computer or Virtual Reality(VR) headsets(provided that the seller offers VR tours). You can see every corner of the house using one of these devices right from your home, eliminating the need for actually visiting the property to see them.
Types of Virtual Tours
360 Degree Virtual Tours
360 degree tours are created either using a 360 degree camera or stitching several photos to give you a complete 360 degree view of the house using a still image. While this has several limitations, it is still quite good to visualise what the house looks like, giving you a better perspective about the home you are about to buy.
3D Virtual Tour
This is a bit more advanced than 360 degree tours. 3D virtual tours are 3D models of the home created using certain applications. It's an immersive 3D experience kind of like a 3D Google street view but for the interiors of a home. You can view them on your phone or personal computer.
Virtual Reality Tours
This is the most immersive way to view homes virtually. Virtual reality tours, as the name suggests, are tours of the home using virtual reality. While this is perhaps the most realistic way of viewing a home virtually, it is not without its limitations. Firstly, you will need a virtual reality headset to make use of this and secondly, most sellers don't provide virtual reality tours, so your options are usually limited.
Preparing for a Virtual Home Tour
Although virtual tours are extremely helpful in assessing the state of the house and whether it fits your taste, you will still need to prepare for it so that you make the most of it.
Ask for a floor plan so that you have a reference of what you are looking at when you are actually taking the tour. This helps you understand the layout of the home better.
Make sure you discuss contingency plans with the seller or broker about how to proceed when there are technical issues that bring the tour to an abrupt halt. While they are uncommon, you cannot rule them out.
Benefits of a Virtual Tour
Ease of Access
Virtual tours are easily accessible. You can do it right from your phone in the comfort of your couch or during your morning walks. You can take a look at your potential new home anywhere you want at the drop of a hat.
Saves Money and Time
Since you don't have to physically visit the property which may be at the other end of the city or the country, it saves a lot of your personal time and money that would have been otherwise spent on travel and preparation. You can spend that time checking other homes or anything else that you find important.
Easy to Compare Several Options
This ones a no-brainer, although most tend to overlook this benefit. You can have side-by-side tours of several homes on multiple devices and compare them on the spot. This makes it easier for you to come to an informed decision faster and better. You no longer have to take notes or remember certain aspects of a particular home that you checked a week ago.
Transparency
Virtual tours are obviously more transparent than a few photos of the property. You can see the entire house clearly and it is hard to hide any gremlins that the home might be hiding in its corners.
Limitations
While virtual tours bring with them a lot of benefits, it is a technology that is still in its infancy and is still bound by certain limitations. The biggest one is perhaps one of availability. Most sellers, even the established ones, don't provide virtual tours of the property in India. So finding sellers that do provide them is a task in itself. The second limitation again stems from the fact that it is a new technology and cannot completely replace a good old visit to the property.
Conclusion
Technology is enabling us to do amazing things without having to worry about the barriers of distance, time or money. Virtual tours are one of those pieces of tech that enables us to check and analyse potential homes without having to be physically present at the place.
Take advantage of this and save yourself a lot of time, money, and hard work and check out any property in any city, right from your living room!