How to Choose the Right Storage Unit Size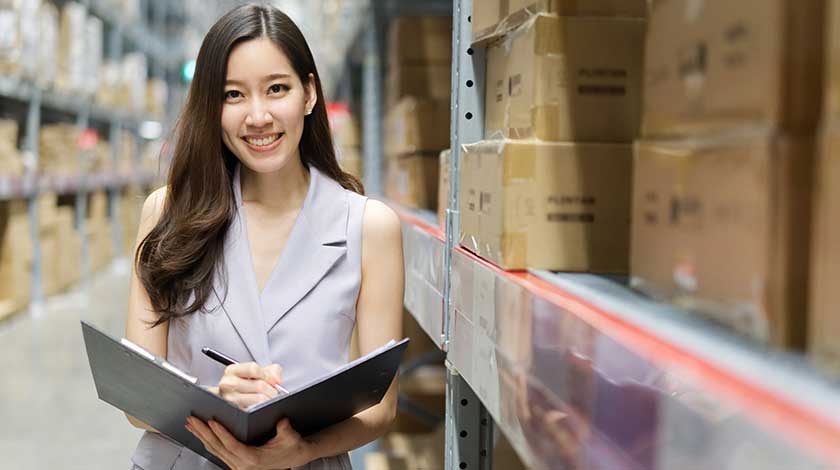 Finding the perfect storage unit size can be a daunting task. With so many options available, how can you ensure that you choose the right one?
In this article, we'll guide you through the process of selecting the ideal storage unit size in India and discuss the various storage options available. By following our step-by-step instructions, you'll be able to make an informed decision that suits your needs. Let's dive in!
Step 1: Assess Your Storage Needs
Before you start searching for a storage unit, take a moment to evaluate your storage needs. What items will you be storing? Consider decluttering your home to reduce the number of belongings you need to store. Make a list of all your items, including furniture, appliances, and boxes, to get a clearer picture of the space you'll need.
Step 2: Measure Your Items
Now that you've listed all the items you need to store, take measurements of their dimensions (height, width, and depth). This will help you determine the right storage unit size, as well as how to pack your items properly.
Step 3: Estimate the Required Space
Using the measurements of your items, calculate the total cubic feet of space you'll need. Keep in mind that you may want to leave some extra space for future additions or for easy access to your belongings. 
Step 4: Factor in Your Budget
Once you've estimated the space you need, consider your budget. Storage unit costs will vary depending on factors such as location, size, and additional features. It's crucial to strike a balance between your storage requirements and your budget.
Step 5: Research Storage Facilities and their Features
Now that you know your storage needs and budget, it's time to research storage facilities. Compare different options and make sure to check their security measures, accessibility, and insurance options.
Also consider additional services such as climate control, 24-hour access, and drive-up access. Determine which features are essential for your needs and prioritize them in your search.
Step 6: Visit the Storage Facility
Pictures and descriptions can only tell you so much. To get a true feel for the size of a storage unit, visit the facility in person. This will help you visualize your belongings in the space and determine whether it's the right fit. 
Additionally, you'll have the chance to inspect the facility for cleanliness, security, and other important factors. Don't hesitate to ask questions about their policies, contracts, and any concerns you may have.
Pro tip: Bring a measuring tape with you to verify the dimensions of the unit and ensure it meets your needs.
Step 7: Read Reviews
Take the time to read reviews and testimonials to gain insight into the quality of the storage facility and the level of customer service provided. Look for patterns in the reviews – if multiple customers mention the same issue, it's likely a legitimate concern. On the other hand, if the majority of reviews are positive, it's a good sign that the facility is reliable and trustworthy.
Pro tip: Check multiple review platforms, such as Google, Yelp, and the facility's website, to get a well-rounded perspective on customer experiences.
Step 8: Choose the Right Storage Unit Size
By now, you should have a clear understanding of your storage needs, budget, and preferred features. Use this information to select the right storage unit size that meets your requirements. Remember, it's always better to have a little extra space than to cram your belongings into a too-small unit.
Storage Unit Sizes and Options
India offers a variety of storage options, including:
1. Personal Storage Units
Personal storage units are ideal for storing household items, such as furniture, appliances, and personal belongings. They come in various sizes, from small lockers to large rooms. Some popular storage unit sizes include:
Small (5'x5'): Suitable for small items like boxes, suitcases, and small furniture.

Medium (10'x10'): Perfect for storing the contents of a one-bedroom apartment, including appliances and furniture.

Large (10'x20'): Ideal for storing the belongings of a two or three-bedroom home, including large appliances, furniture, and boxes.
Before finalizing a size, consider the household packing tips to maximize space utilization and ensure your items are well-protected.
2. Business Storage Units
Business storage units are designed to store office equipment, inventory, and documents. They can be a practical solution for businesses undergoing relocation or needing extra storage space. When choosing a business storage unit, think about the office moving tips and consider the size and nature of your business.
3. Vehicle Storage Units
Vehicle storage units are specifically designed for storing cars, bikes, and other vehicles. If you need to parcel your bike by train, consider using a vehicle storage unit to keep it safe and secure.
Factors to Consider When Choosing a Storage Unit Size
Accessibility: Make sure the storage unit is easily accessible for loading and unloading. Consider the best loading and unloading equipment to simplify the process.

Security: Choose a storage facility with robust security measures, including CCTV cameras, gated access, and 24/7 security personnel.

Climate Control: If you're storing items sensitive to temperature and humidity, like electronics or artwork, consider a climate-controlled storage unit.

Duration of Storage: The length of time you plan to use the storage unit can influence the size you need. For short-term storage, you may be able to pack items more tightly, while long-term storage may require more space for ventilation and access.

Room for Growth: If you anticipate needing more storage space in the future, choose a larger unit or a facility that allows for easy upgrades.
Conclusion
Choosing the right storage unit size is crucial for an efficient and cost-effective storage experience. By following these steps and keeping your unique needs in mind, you'll be able to find the perfect storage unit size for your belongings. Remember to pack your items efficiently, compare prices and amenities, and consult with professionals to ensure you make the best choice.