Relocating to Kochi: Pros and Cons to Consider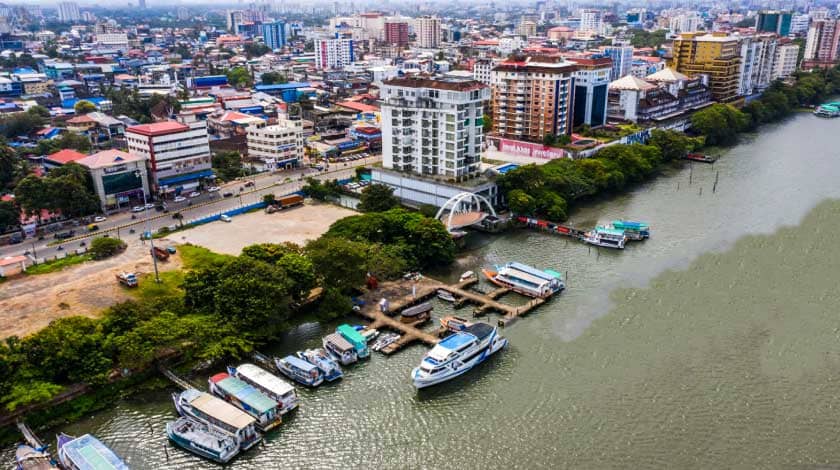 Moving to a new city can be an exciting and nerve-wracking experience, especially when you are considering a city like Kochi. Located in the southern state of Kerala, India, Kochi is known for its rich history, beautiful backwaters, and unique blend of cultures. In this blog, we will explore the pros and cons of moving to Kochi to help you adjust to life in this vibrant city.
Pros of Moving to Kochi
1. Booming Job Market
Kochi has a thriving job market, with opportunities in various sectors such as IT, healthcare, tourism, and manufacturing. The city is home to several well-known companies like TCS, Wipro, and Cognizant, which provide employment opportunities to thousands of professionals. Kochi is also known for its entrepreneurial spirit, with a growing number of startups in the city. If you are looking for a job or want to start your own business, Kochi might be the perfect place for you.
2. Cultural Diversity
Kochi has a rich cultural heritage, with influences from various communities like the Portuguese, Dutch, and British. The city is known for its cosmopolitan nature, and you will find people from different parts of India and around the world living here. This cultural diversity is reflected in the food, music, and art scene in Kochi, making it a great place to experience different cultures and make new friends.
3. Excellent Food and Drink 
Kochi is a food lover's paradise, with a variety of options for vegetarians and non-vegetarians alike. The city is known for its seafood, and you will find several restaurants serving fresh catch of the day. Kerala cuisine is also popular, with dishes like appam, dosa, and biryani being must-tries. Kochi also has a vibrant nightlife, with several bars and cafes to choose from.
4. Affordable Cost of Living 
Compared to other major Indian cities, the cost of living in Kochi is relatively lower. Rent, groceries, and transportation are all affordable, making it a great option for students, young professionals, and families on a budget. Kochi also has a good healthcare system, with several hospitals and clinics providing quality care at reasonable prices.
5. Great Climate
Kochi has a tropical monsoon climate, with warm and humid weather throughout the year. While this might not be for everyone, the city does have its perks in terms of outdoor activities like beaches, parks, and backwaters. Additionally, Kochi does not experience extreme temperatures, making it a comfortable place to live in.
6. Access to Natural Beauty
Kochi is blessed with natural beauty, with several beaches, hills, and backwaters within driving distance. The city is also home to several parks and gardens, providing green spaces for residents to relax and unwind. If you are someone who enjoys the outdoors, Kochi is a great place to be.
7. Thriving Tourism Industry 
Kochi is one of the top tourist destinations in India, with thousands of visitors coming to the city every year. The city has several historic landmarks like Fort Kochi, Dutch Palace, and Jewish Synagogue, which attract tourists from around the world. The backwaters of Kochi are also a popular attraction, with several boat rides available to explore the serene waterways. If you are interested in the hospitality industry, Kochi offers plenty of opportunities in hotels, resorts, and tour operators.
Also read: Scenic Hill Stations Around Kochi
Cons of Moving to Kochi
1. Traffic Congestion
Like most major cities in India, traffic congestion is a major issue in Kochi. The roads can get clogged during peak hours, making commuting a frustrating experience. The city is also known for its aggressive driving style, which can be intimidating for new drivers.
2. Limited Job Opportunities in Certain Sectors
While Kochi has a booming job market, certain sectors like finance and law might have limited opportunities. If you are looking for a job in these sectors, you might have to consider other cities or look for remote work opportunities.
3. Language Barrier for Non-Malayalam Speakers
While English is widely spoken in Kochi, the local language of Malayalam is prevalent in many parts of the city. If you are not familiar with Malayalam, you might find it challenging to communicate with locals or navigate your way around the city. However, most people in Kochi are friendly and helpful, and you can always learn some basic Malayalam phrases to get by.
4. High Humidity Levels
Kochi has a tropical climate, which means that the humidity levels can be high throughout the year. This can be uncomfortable for some people, especially during the summer months. However, most buildings in Kochi have air conditioning, which can provide relief from the heat.
5. Challenges with Public Transportation
While Kochi does have a public transportation system, it might not be as efficient as you would like it to be. Buses can be overcrowded, and schedules can be unreliable. Taxis and auto-rickshaws are available, but they can be expensive for daily commutes. If you plan to live in Kochi, you might want to consider buying a car or a bike to get around.
Also Read: How Indians from the North can Adjust in the South
Conclusion
Moving to Kochi can be an exciting and rewarding experience, with its rich culture, great food, and affordable cost of living. However, like any city, Kochi has its pros and cons, and you want to make an informed decision before you make the move. By considering the factors outlined in this blog and taking some practical steps to adjust to life in Kochi, you can make the most of your experience in this vibrant city.