The Best Ways to Protect Your Floors During a Move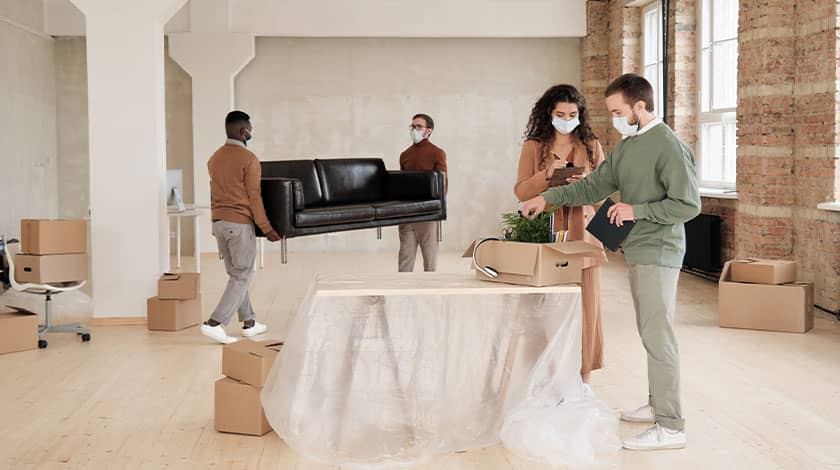 Moving can be a stressful and chaotic time, and one of the things that often gets overlooked is the protection of your floors, especially when moving large and heavy items like furniture and appliances.
Heavy furniture and boxes being moved in and out of your home can scratch, dent or even permanently damage your floors if not properly protected. Here are some of the best ways to protect your floors during a move.
Also Read: Steps to ensure safe moving of furniture
Clean your Floors
Before moving day, make sure your floors are clean and free of debris. This will make it easier to see any damage that may occur during the move and will also help to prevent any dirt or debris from scratching your floors.
Use Furniture Sliders
Furniture sliders are inexpensive and can be used to easily move heavy furniture without damaging your floors. Simply place the sliders underneath the legs of your furniture and slide the item to its new location.
Check the list of other types of equipment you can use to move your furniture safely and make sure you are prepared for moving day. 
Use Carpet Scraps
If you have leftover carpet scraps, use them to protect your floors during a move. Cut the scraps to the size of the furniture feet or the area that needs protection and place them under the furniture or heavy items.
Lay Down Protective Covering
One of the best ways to protect your floors during a move is to use protective covering such as cardboard, paper or plastic sheets. The materials can be taped down to prevent sliding or shifting and can protect your floors from scratches and other damage. This will especially come in handy during furniture dismantling when nuts and bolts from the furniture could be dropped on the floor.
Hire Professional Movers
Hiring professional movers can help to protect your floors during a move. Experienced movers will have the necessary equipment and tools to move heavy items without damaging your floors.
Be Mindful of Footwear
Make sure that everyone who enters your home during the move is wearing clean, non-marking shoes. Shoes with hard soles or heels can scratch and damage your floor.
Conclusion
Protecting your floors during a move is an important step in ensuring that your home remains in good condition. By using furniture sliders, laying down protective covering, using carpet scraps, cleaning your floors, hiring professional movers, and being mindful of footwear, you can ensure that your floors stay scratch-free and in good condition throughout the moving process.