How packers and movers can help in your relocation process?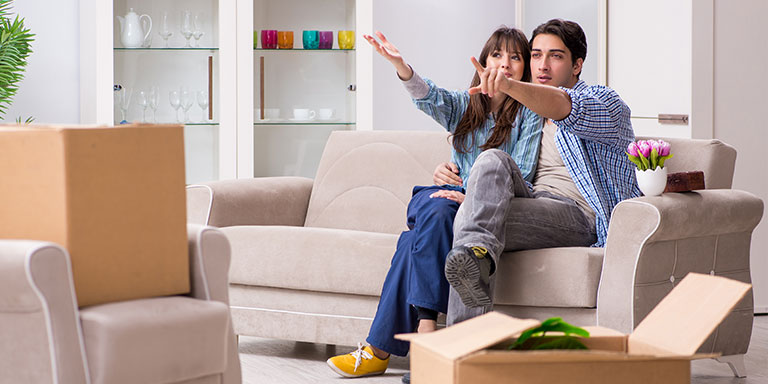 While shifting to a new home, it's not just the moving part that is stressful and difficult to handle, but also a million decisions that you must take before, during and after the move. The most significant decision you have to make before beginning to pack is whether you will move by yourself or hire a professional mover?.
The only reason people avoid hiring professionals is due to the packers and movers charges and the thought that they may save more money by moving themselves. However, the benefits of hiring professional movers, the time and effort that go into securing household goods and additional costs of replacing or repairing damaged items are not taken into consideration before making this decision.
To help you decide and make things easier, we have listed some of the many ways in which movers can help you during your move:
They help you plan your move
When you hire movers to shift your house, a lot of the planning you need to do is before hiring the right moving company. The rest of your move will be planned from the beginning to end by the movers, including when to pack, logistics of shifting your stuff from origin to destination, loading, unloading, and unpacking and arranging your items. With the whole of your move planned and ready for execution, you can carry out the other things that require your complete focus.
You don't need to move a thing
The challenging tasks of the move will be taken care of by the movers without you having to do a single thing. Everything from bringing the necessary packing material, to lifting and moving heavy and bulky furniture, to managing narrow staircases, the efficient packers and movers will be capable of handling it all.
They help you save time
The movers will help you save a considerable amount of time by packing and shifting your items quickly and efficiently. They are capable of effectively packing your household goods within just a few minutes and ensure timely delivery of your items. By leaving the tedious details of the move to the packers, you can take care of the rest of the tasks on your moving schedule like managing utilities, changing address, etc.
Save money by hiring movers
If you were to move by yourself, you would have to buy plenty of packing material and carton boxes to shift all your stuff in. Moreover, the chances of damaging your items would be higher as you do not have the necessary skill to lift and move heavy objects, and you could injure yourself in the process. You can save yourself of all the hurt and unnecessary expenses and hire professionals to complete the job with ease and providing full security to you and your things.
They protect your irreplaceable assets
Everybody possess items that are valuable beyond the price tags, and it's while moving such things that people feel much more stressed out thinking of the safety of the goods. A reliable moving company will guarantee the safe handling of your antiques and delicate items and will act according to the specific handling instructions you give them. You can rest assured that the best way to move your irreplaceable assets is with the help of movers.
They ensure your assets are covered
If you plan to move by yourself, the chances of damage are high, and you may end up spending extra money to replace or repair them. The top packers and movers provide insurance on your household goods which get damaged or lost while shifting or during transit. They will ensure your items will be adequately protected by packing them with best quality material and moving them using the right tools and equipment.
You can keep your belongings safe in storage
Suppose you haven't found a place to move in to yet, but you have to move out of your current residence, you can store your items in the storage and warehouse provided by the packers and movers. It's the most inexpensive way to store your household items with complete safety and security for as long as you require.
They help relieve your moving stress
Whether you're shifting within the same city or across the country, the process of moving will be equally stressful. A professional moving company will help ease your burden as they are well-experienced in this field and can carry out your relocation quickly and efficiently. They know what kind of packing material is needed to ensure full safety of your goods and carry the right equipment to move your furniture and valuables.
You can avoid personal injuries
Lifting and moving around bulky furniture could be highly risky as there are chances of damaging the items as well as injuring yourself. It's much easier to leave such laborious tasks to an experienced team than trying to do it with the help of inexperienced friends. The best packers and movers have the tools required to lift such heavy objects and move them around without compromising their safety.
2nd Draft