Rich History & Delicious Cuisine: Ultimate Guide to Move to Delhi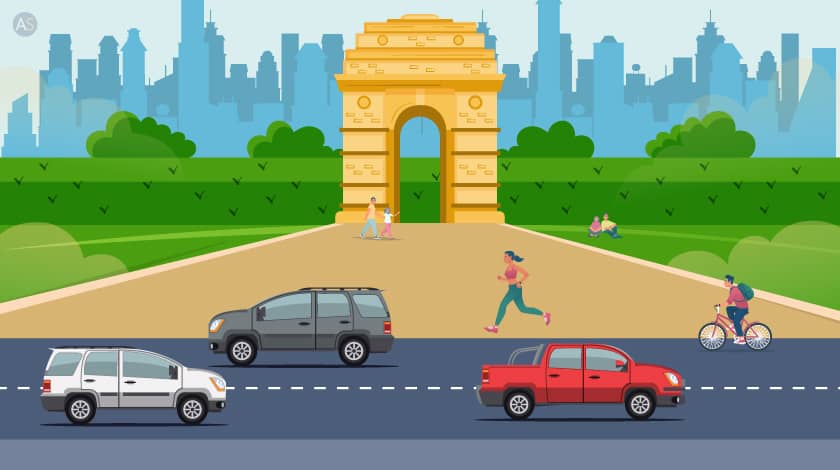 Delhi, the capital city of India, is a vibrant and bustling metropolis that offers a wealth of opportunities and experiences for those who choose to call it home. Whether you are a newcomer to the city or have been living here for a while, there is always something new to discover and explore. In this guide, we will provide you with everything you need to know to make your life in Delhi as comfortable and enjoyable as possible.
Housing and Accommodation
Finding a place to live in Delhi can be a daunting task, especially for newcomers. The city offers a wide range of housing options, from budget-friendly accommodations to luxurious apartments and villas. The most popular residential areas in Delhi are South Delhi, East Delhi, and West Delhi, each with its own unique charm and character.
If you're on a tight budget, you can consider renting a shared apartment or a room in a guesthouse. These options are popular among students and young professionals who want to save on housing expenses. For those who can afford it, there are plenty of high-end residential options in Delhi, including luxury apartments and villas in gated communities.
Getting Around the City
One of the first things you will need to figure out when living in Delhi is how to get around the city. Delhi has a well-developed public transportation system that includes buses, metro trains, auto-rickshaws, and taxis. The Delhi Metro is one of the most convenient and affordable ways to travel around the city, with a vast network of stations that cover all major areas of the city. Buses are also widely available and offer a budget-friendly way to travel around Delhi, but they can be crowded and uncomfortable during peak hours.
If you prefer more privacy and comfort, you can always use a taxi or an auto-rickshaw. Taxis can be hailed on the street, or you can use ride-hailing apps like Uber and Ola. Auto-rickshaws, on the other hand, are a common mode of transportation in Delhi, and you can easily find them on the street. However, always make sure to agree on the fare with the driver before getting into the vehicle to avoid any surprises.
Food and Dining
Delhi is known for its diverse and delicious cuisine, and you will never run out of options when it comes to food. From street food to fine dining, Delhi has something for everyone. Some of the most popular local dishes include butter chicken, chole bhature, and paranthas. Street food is also a big part of Delhi's food culture, and you can find a variety of snacks and meals at the city's many street food stalls.
If you're looking for a more upscale dining experience, Delhi has no shortage of high-end restaurants and cafes. You can find everything from traditional Indian cuisine to international cuisines like Italian, Chinese, and Japanese.
Shopping Places
Shopping is a big part of life in Delhi, and the city offers a wide range of options for every budget and taste. Whether you're looking for traditional Indian clothing or modern western fashion, you will find plenty of options in Delhi's many markets and malls.
Some of the most popular shopping destinations in Delhi include Connaught Place, Chandni Chowk, and Dilli Haat. These places are known for their wide range of clothing, jewellery, handicrafts, and other souvenirs. For those who prefer modern shopping experiences, Delhi has plenty of high-end malls like Select Citywalk, DLF Emporio, and Ambience Mall.
Culture and Entertainment
Delhi is a city that's rich in history and culture, and there are plenty of ways to explore and experience its cultural heritage. Some of the must-visit tourist attractions in Delhi include the Red Fort, Qutub Minar, Humayun's Tomb, and the Lotus Temple. These places are not only visually stunning but also hold great cultural significance, offering visitors a glimpse into Delhi's rich past.
Apart from historical monuments, Delhi also offers a variety of cultural events and entertainment options. You can attend concerts, theatre performances, and art exhibitions in the city's many cultural centres and galleries. The National School of Drama, India Habitat Center and the National Museum are some of the popular destinations for art and culture lovers in Delhi.
Healthcare
Delhi has a well-developed healthcare system that includes both private and public hospitals and clinics. Some of the top private hospitals in Delhi include Apollo Hospital, Fortis Healthcare, and Max Healthcare. These hospitals offer state-of-the-art facilities and medical services, making them a popular choice for both locals and expats.
For those who prefer public healthcare, Delhi has a network of government hospitals and clinics that provide affordable medical care to citizens. However, these facilities may not be as well-equipped or hygienic as their private counterparts, and waiting times can be long.
Safety
Like any other large city, Delhi has its fair share of safety concerns, and it's important to take necessary precautions to stay safe. Some of the common safety concerns in Delhi include theft, pickpocketing, and street harassment. It's always a good idea to be aware of your surroundings and avoid travelling alone late at night in isolated areas.
It's also recommended to use authorized transportation services and avoid taking rides from strangers. When walking on the streets, keep your belongings close to you and avoid wearing flashy jewellery or carrying large amounts of cash.
Conclusion
Living in Delhi can be a rewarding and enriching experience, but it's important to be prepared and take necessary precautions to ensure a safe and comfortable stay. From getting around the city to finding housing, dining, shopping, healthcare, and entertainment, this guide covers all the essentials that you need to know to make the most of your life in Delhi. So, whether you're a newcomer or a seasoned resident, get ready to explore the exciting and vibrant city of Delhi!