Save Time and Money on Self Storage: Essential Tips and Tricks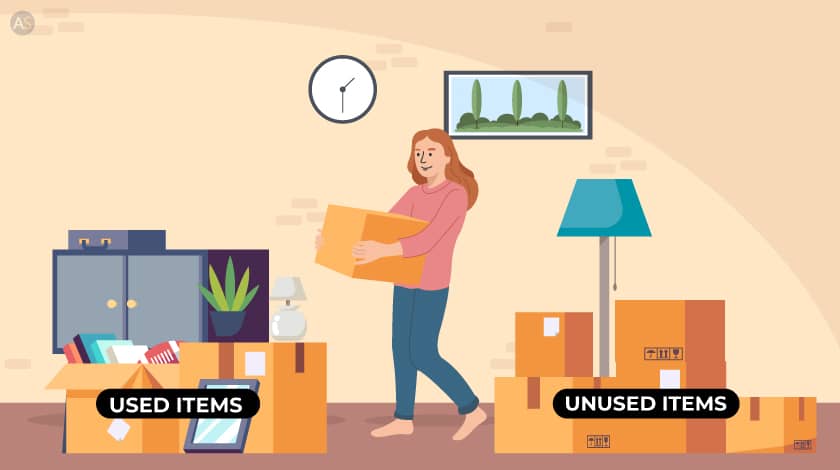 Self storage tricks could be life changing especially when these tricks are focused on saving time and money. Whether you are moving to a new place, downsizing your home, or just need extra storage space, these tips will help you pack and organize your belongings in a more efficient and effective manner.
From creating a plan to getting proper storage containers, understanding the difference between packing and stacking, and considering climate control, this article covers all the essential aspects of self storage. So, if you want to make the most of your storage space and keep your belongings safe and secure, read on to learn some valuable tips and tricks. Here are some of the tips that could be helpful for all of us.
1. Make a Plan
Making a plan followed by creating a list of items according to their type that needs to be packed could reduce lots of unnecessary steps of packing and stacking.
2. Segregate Used and Unused Items
When it comes to storage the best thing to start with is to segregate frequently used items with unused items.
Segregating unused items gives a clear idea of the things that need to be packed on priority basis.

When used items are gathered and arranged together then it would be easier to save time and money.

There could be plenty of unused items, however there is a chance that one could have a sentimental connection attached to it.
3. Get a Proper Storage Container 
While packing our stuff we often forget to keep items in a planner manner. Getting the right-sized storage unit could ease off the pressure and save us a lot of time and space.
Instead of bundling up clothes and essentials, packing clothes and essential stuff in the proper manner takes minimal space.

Several storage units that fit in could not only accommodate several items but it could be helpful in orderly packing.

Non-perishable items should be stored in cardboard boxes as these cardboard boxes are efficient and cost-effective.
4. Understand the Difference Between Packing and Stacking 
Arranging a certain amount of packed items in a pile could not only save you money but more items could be stacked in a unit's square footage.
Dismantling furniture could be useful to save space.

Large kitchen appliances and other household products such as mirrors must be stored in an upright position for safety and efficient packing.

Delicate items should be bubble wrapped and kept in a separate space.

Stacking the packed items according to size is an added advantage.

Packing heavy items in small boxes is a good idea to minimize the weight of boxes.
5. Get Insurance
Getting insurance is a way of getting security and peace of mind for our belongings. Often self-storage could make us confused and anxious for our stuff.
Try to avail renter's insurance policy, that way you don't have to worry about things you might miss out while getting the insurance policy.

Special insurance can also be availed in case you want to pack unusual or fragile items.
6. Consider Climate Control in Storage Units
Climate controlled storage units are always a good idea. Electronic items or furniture must be protected from vulnerable climate and humidity.
Proper air circulation is crucial and putting wooden pallets below your items is always a savior when you want to save your items from humidity.

 The temperature vulnerability is often an issue for storage units, hence letting the air flow and maintaining a temperature in the range of 12-25 degree is always recommended.
7. Storing Special Items
High end stereos must be stored in special kinds of boxes made for electronic items.

Don't mix items such as wine or guns with usual items as these items need special storage and a proper climate control.

Food items also need special attention since cans can be used to store food items however, there's a chance that food could get contaminated.

Keep expensive items such as gold, jewelry, and cash with yourself.

Make separate arrangements for perishable items.
Also read about how to prepare your household items before storing them in the warehouse.
Conclusion
Self storage can be a convenient solution for those in need of extra space, but it requires proper planning and organization to save time and money. By creating a plan, segregating frequently used items, getting proper storage containers, understanding the difference between packing and stacking, getting insurance, and considering climate control, one can make the most of their storage unit and keep their belongings safe and secure.
Remember to also take special care with delicate or valuable items, and make separate arrangements for perishable or unique items. With these tips and tricks, self storage can be a stress-free and efficient process.