Relocating from a Small Town to a Big City - Guide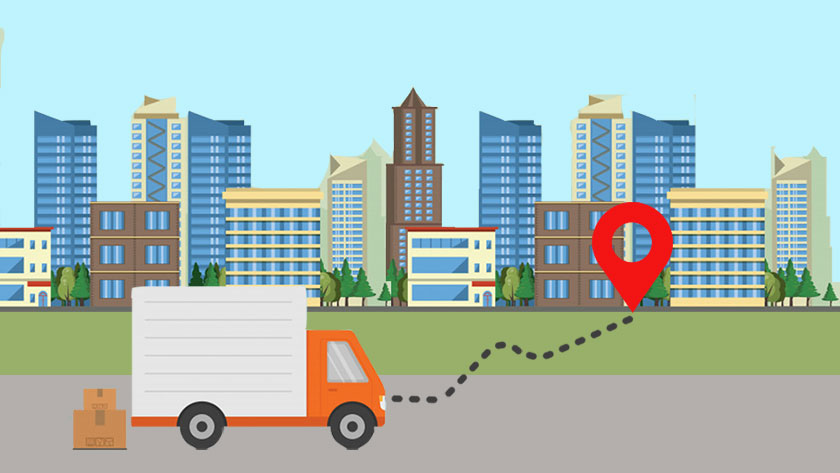 Spending so many years of your lifetime in a village or a small town, now, it may be your time to move to a big city for higher studies, for a job, for starting a business or for a better living. A large metropolitan city life will definitely vary in many ways when comparing with the life in a small town. During the initial stages of your city life, there will be more adventures along with lot of challenges.
In fact, the life in a small town will be very slow as there are less number of opportunities and excitements. But, a life in a big city will always be faster with more number of options, attractions and lifestyle.
Hence, if you have plans to move to a large city from your small hometown, it would be good to do some research, make preparations, and get adapted with the new city life. Below given are some ideas to make your moving to a big city more enjoyable.
Better find a new job before moving
Most people consider the option of moving to a city first and then start searching for a job. But, this is a bad idea. In big cities, the job opportunities are continuously growing and there are more job choices along with much competition and salary. In small towns, the options are really very less with low competition and salary.
Before moving to your new city, it is smart to apply for new jobs, go for career fairs, attend interviews and find a good job with a better salary by dedicating some days of your living in your city. When this is not possible, find some popular job portals such as Naukri.com, Monsterindia.com, Timesjob.com, etc, available on the web and post your updated resume.
On uploading your resume, you will get more calls for interviews and even you can have interviews through phone calls or video calls. Sometimes, you can look for personal references from your friends or relatives for getting you a job in your new city. If you have any idea of starting a new business in your city, plan for your budget, find the right place and approach right people.
Doing a job or a business in a city determines your lifestyle and your survival in the society, as the city life is normally very expensive.
---
Perform a research on your new city
When you are relocating for the very first time from your small town to your big city, doing a good research is important. Sometimes, you may have some of your relatives or friends of friends living in your new city. Try to contact them and ask them the necessary information you want so that, it would become an advantage for you after you relocate to your city. Research about a lot of things in your city like:
Know about the weather to pack your clothes and things according to weather conditions prevailing in your city.
Explore the living areas in your city to find an affordable home for you to live in.
Learn about your city's local laws to stay out of problems and to avoid paying fine.
Get to know some traffic laws when you drive and also learn some traffic rules in your city such as understanding the sign boards, road markings, parking time limits, snow warnings and managing emergency vehicles.
Create a list on your city culture by listing out all the possible things available in your city like schools, hospitals, city halls, transportation, parking space, libraries, eateries, etc. With the help of this list, you can start searching for lot of things in your city and also use the city guide books written for tourists and travelers.
Use maps to locate nearest places such as grocery stores, schools, hospitals, police stations, Regional Transport Office, Postal Department, etc. If possible, use a detailed map with street and public transport information, and choose the most direct routes to explore your city.
Explore your city from other resources such as city websites, local blogs, tourism boards and social media.
---
Employ technology options
In your small town, you might have not used any apps or you might have used a few to locate places and find things. But in your city, you would really require many options to involve more technology. Travelling from your small town and even after reaching your city, you would need lot of apps installed in your smart phone. For every requirement and use, there are relevant apps that can help you in exploring your new city.
Some of the essential and useful apps you would require to survive in your new city are:
Travelling or driving related apps like Google maps and GPS tracker.
Dining and restaurant locator apps like Yelp, Eat24, LocalEats, etc.
Home finding apps like Magicbricks, NoBroker, Nestaway, etc.
Food ordering apps like Zomato, Swiggy, Uber Eats, etc.
Local commute apps like, Ola, Uber, Vogo, Bounce, etc.
Friend and date finding apps like Friender, Bumble BFF, Tinder, Badoo, etc.
Still there are number useful apps that you can use them for your relevant needs in your city.
---
Prepare a budget plan
Shifting and starting a new life in a large city requires more money than your small town life. The cost of living is usually high and you have to make many challenging expenses on your living, home, food, transportation, services, taxes, utilities, etc. In cities, you have to spend some money even for a glass of water with a meal, for a parking space and for certain other things.
However, you should control your expenses by preparing a budget plan and accounting your expenses. Some of the budgeting plans you can execute are:
Write down your most essential utility requirements such as food, electricity, gas, rent, cable, phone, internet and also write down your wants like attractions, households and social activities column wise, in a notebook.
Research and choose the best internet, phone or other utility related services available in your area and check for cheaper service packages as well.
Get discounts on your groceries by finding a supermarket near your locality. Many supermarkets in your city provide offers, discount coupons and free delivery.
Also get discount coupons, promotions, clearance sale or freebies on family attractions, shopping centers, museums, restaurants and bars, etc. Even look for online discounts through special offer websites and company websites.
---
Choose a right place for your living
After finding your new job and making plans on your budget, you can do research and select a particular area for living almost near your work place. You can even select some areas by asking your relatives or friends or by referring some city local sites or by using some of the above mentioned house finding apps.
---
Prepare for your move
When you shift to a big city from your small town, it is necessary for you to keep in mind that your new home would be smaller than your actual one in your hometown. With a limited space for your living and households, it is very crucial to take only your most essential items with you.
Downsizing your products:
Downsizing your belongings for big city relocation makes your move cheaper and easier. Many items you choose to shift, larger the moving cost you have to pay. You can downsize your things efficiently by:
Donating your things that you don't use anymore to the poor or any charity.
Giving away some of your items to your friends, relatives and neighbors as gifts.
Selling your large furniture for a good price or you can buy small furniture pieces for your new home.
So, prepare to downsize your belongings before your relocation date arrives.
Plan for DIY move or hire local movers:
When you want to relocate your households all by yourself, you should take full responsibility to arrange things like packing, moving, loading and unloading. The process of DIY moving will be very tough and it could create more stress during your shift. If you feel that DIY relocation is very difficult or if you are not interested anymore, go for local movers available in your town or hire movers from your nearest city to shift your items without any damage.
When you hire movers, verify that they are genuine and well experienced. It is good to find a relocation company according to your need and your budget plan. You can even move your car or your two-wheeler through movers, instead of riding them alone. Then, make your travel through any public transport facility like a bus or a train along with your luggage. Finally, fix a date and get ready for the move.
---
Get adjusted to new food habits
You might have followed some limited food habits in your small town with fewer restaurants, but, when you relocate to a large city, you would experience variety of food habits and dishes. It is smart to get adjusted with your city's food culture and dining options. In cities, you can find different restaurants and eateries which follow different food styles like Italian, Chinese, Mediterranean and even Indian.
Living in a city would even make you to try out new cuisines and recipes. In few days, you will get used to most of food habits in your city. Here, you will get the option to drive to a restaurant at any time during the day or night, as some restaurants will be opened daily for 24 hours. Hence, in a small town the shops and restaurants will closed by 9pm.
---
Travel around your new city
In a big city, driving becomes a most challenging task for you due to more traffic and frequent jams. Large cities in India are not always car-friendly and it is brilliant to prefer public transport or your bike. Keep your car at your home and start to explore your new city as it would cut down more on your fuel and parking expenses.
Try to travel or ride through direct routes to any area in your city. This would help you to find out the main routes inside your city. Additionally, use a local map of your city in your smart phone to find out the areas you want to go. Never worry about getting lost in the city and you can easily find many public transport options connected to the most important areas of your city.
Roam in your city wherever you want and get lost. But, you can easily reach your home with the help of public transportation available in your city. Don't get afraid of everything for no reason as you can feel much safer in your city than your small town. Also, get to know things available in your neighborhood by taking a walk to find out your nearby shops, restaurants, eateries, coffee shops and parks.
---
Adjust with your budget
Although, you have made your budget plan, you will always require some extra cash for unexpected expenses like spending for tolls, public transportation, parking tickets and other last minute expenses. Sometimes, you can get hidden charges for your car and renter's insurance. Going to bars or restaurants will cost you more and it is very essential to hold on some budget for these things.
---
Meet new people in your neighborhood
This is the most important part of your city life. When you move to a new city, the worst thing you could do is to be alone. Don't lock yourself inside your house or flat for a long time. Get out, meet your neighbors and make some friends as this could almost relieve your depression of your moving. You can also go out and have a chat with your work mates.
These things would help you understand about the different people living in your neighborhood and the city's culture. Certain things you can do to make new friends in your neighborhood are:
Plan your day by preparing a time schedule.
Develop your social skills.
Join some special classes that you are interested in.
Take part in social clubs such as Yoga or some sports club.
Experience your city's night life.
Make new friends through social networking sites like Facebook, Twitter, Meetup, etc.
Therefore, take all opportunity and be open to new experiences that involve meeting new people.
---
Alerts or warnings you should take care of
Moving to a metro city from a small town does not mean that you should obey only the traffic laws of your city. There are some more rules you should be alert on and they are:
Park your vehicle in the right place or in your parking zone to avoid more penalty charges.
Use your debit or credit card in places where cash payment is not allowed.
Beware of "No Smoking" zones as you would be sent to prison, if you fail to pay your fine amount.
Avoid entering "Restricted Areas" around your city because you would be un- necessarily questioned by the police.
Don't bring in or call heavy vehicles because entry for large vehicle is restricted in most areas of your city during the day.
Be alert of your surroundings as you will have less personal space for doing certain things in the public.
Take care of your purse and personal belongings in crowded areas.
Try to avoid direct eye contacts. But, keep an eye on all things and act busy.
By following the above mentioned alerts, you can avert some inconvenient situations created by yourself in your city.