How to Prepare Your Car Before Transporting to a New city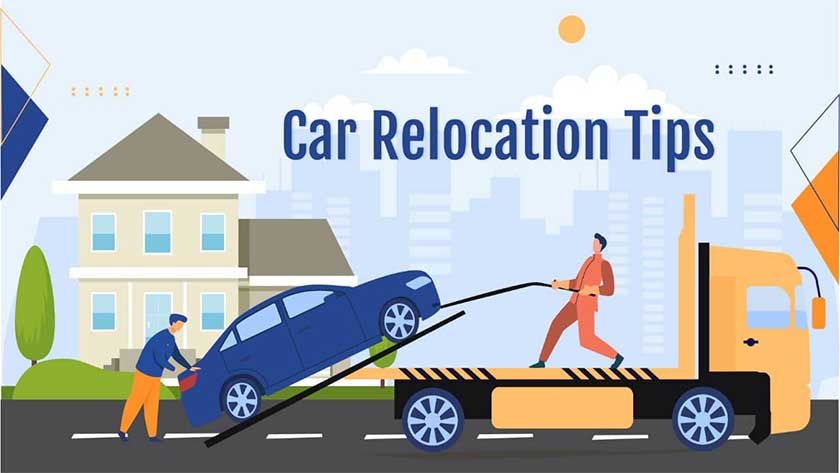 Relocating from one city to the other is understandably stressful, and when it comes to car shifting, it can be a real problem.
You have to handle various pre-move tasks to prepare for the relocation, like buying necessary packaging material & labeling supplies, sorting through household goods & decluttering unwanted items, packing your daily essentials separately, updating your new address in important firms, managing utility services at both homes, and many more.
Moreover, when you have to relocate your four-wheeler, you should take important steps to prepare your car as well. Yes, you read right. Whether you opt to shift the car on your own or hand over it to a professional mover, it is necessary to prepare your car to keep it in the right condition and damage-free.
To avoid the stress of shifting your vehicle and prevent unexpected damages during loading-unloading or transport, it would be best to hire experienced car transport service providers. Professional car packers and movers use bubble wrap, corrugated sheets, and other necessary packaging material & loading-unloading equipment to secure the four-wheeler during transport. However, it's important to prepare your car before handing it over to the moving company for transportation.
If you're moving your four-wheeler along with the complete household, make note of these important tasks to do on moving day to remain stress-free & enjoy your move.
Tips to Prepare Your Car Before Shifting
Step 1: Wash the Car Thoroughly
Dust and grime on the car can easily hide scratches and dents. Before transporting the car, thoroughly wash it and rid it of all dirt. With a clean car, you will be able to easily recognize possible damages caused while relocating it to the destination.
Step 2: Remove Personal Items from the Car
As your car will be jostled during transit, items placed inside could be tossed around. It is necessary to clear up personal belongings in the car like papers, air fresheners, speakers, electronics, and their spare/supporting cables or chargers.
Step 3: Secure Loose Parts
Thoroughly check the four-wheeler for loose parts and accessories that can get easily damaged and secure them before the move. Transporting your car to a new city will not only take a lot of time but also quite a lot of movement. By removing special car accessories like fog lamps, mirrors (fold them back), spoilers, antennas, etc., you can make sure your car remains secure during the moving process.
Also Read: 10 Most Popular Modes of Transportation for Shifting Households in India
Step 4: Don't Fuel Up!
It is recommended not to fill up the fuel tank to the brink while transporting it through a truck. Instead, fill only 1/4th of the fuel tank. It will not only reduce unnecessary weight of the car but also reduce the risk during shipment.
Step 5: Check the Tire Pressure
Under-inflated or over-inflated tires are just as risky in transport as they are on the road. Improper tire pressure could increase the risk of damaging tires during loading or unloading. Proper inflation of tires is necessary while shifting.
Step 6: Lock the Car Doors & Windows
Once the car is loaded into the transport truck, there is no necessity to open it until it is delivered to the destination. Make sure to lock the windows as well as doors to ensure avoiding the risk of theft during transit.
Step 7: Check for Leaks
Before loading your car onto the moving truck, make sure to check the undercarriage of your four-wheeler for any leaks. If the car has any serious leaks, get it repaired prior to moving day as the car transporter may hesitate to relocate the vehicle.
Step 8: Ship Your Car During Off-season
Summer is busiest for shipping companies with sky-high prices. It is preferred to shift before during the off-season for relocation companies. It's also best to avoid planning your move on weekends and month-ends as many people will move at this time. Weekdays & middle of the month is best for relocation as you may enjoy discounts and easily avail moving services.
Are you planning for relocation soon? Get a Free Quote Instantly from our Top 3 Packers and Movers matching your needs & nearest to you.
In Conclusion
Shifting the car to your new destination city may seem tough. But it's important to prepare your car before relocating it to ensure complete safety and avoid any unnecessary damages. Remember to clean your car inside-out and check the tire pressure, fuel tank quantity, and overall condition of your vehicle before transporting it. Also, make sure to secure any loose parts and lock the car prior to relocation.
Keep your stress at bay by handing over the responsibility of shifting your car to a professional moving company. They take essential precautions and provide trustworthy & secure car transport services with the help of specialized trucks. All you need to do is find the most experienced car packers movers with the help of your friends or through a reputed reference portal and hand over your car into safe hands.