Questions to Ask Car Movers Before You Hire Them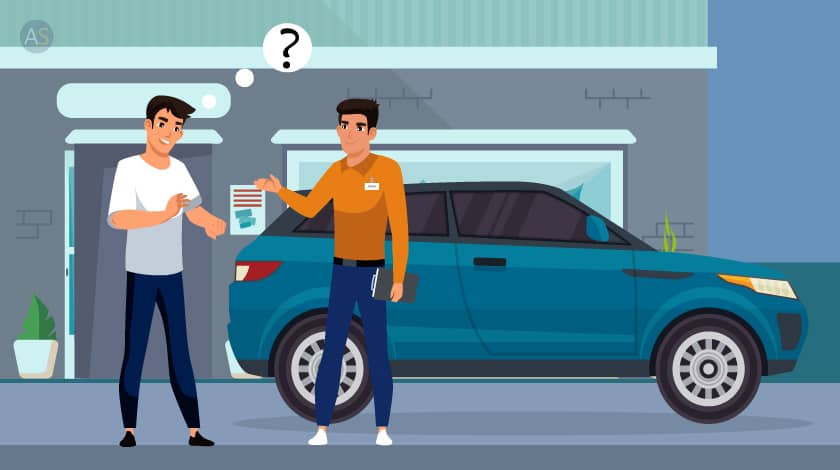 To move your car from one city to another, you first need to find a reliable moving company. The first step is to list your moving requirements and any questions you wish to ask the movers. Then contact multiple moving companies, and discuss the same list of moving needs with each of the moving companies. Compare the charges, services the movers offer, company profiles, reviews, and ratings to select a reliable moving company offering value-for-money services at the most affordable rate.
In this blog, we have listed a few questions you may ask the car moving companies before you hire them to get the best moving service. These questions can also help you learn more about the moving company and their moving process.
To identify if the moving company is trustworthy and reliable:
Is your company registered, licenced, and insured?
How many years of experience do you have in the moving business?
Are you a car moving company or a middle-man?
To get an idea of the overall car shipping charges:
Does your moving company give free price estimates?
What factors affect costs in vehicle relocation?
How can I get accurate car shipping quotes?
What are the different payment options available?
How much does it cost to transfer a car to my destination?
How can I minimise the car relocation charges?
Should I pay extra charges for storage and warehousing?
To find out about the relocation time and related details:
What do car shipping time frames look like?
When can I expect my car to be delivered?
What type of truck do you use to transport a car long-distance?
How many days before should I inform you to confirm the relocation?
For long-distance relocation, will my car be stored in a warehouse or temporary storage?
To learn more about the service-related processes:
What services does your car moving company offer?
Do you provide transit or comprehensive insurance?
Do you provide doorstep pickup and delivery shipping services?
Will I be able to track my car in transit?
Will my vehicle be stored in a warehouse for interstate transfer and shipped from there?
If you are looking to shift a premium car: 
What are the premium services your moving company offers?
Is my premium vehicle insured?
Do you provide doorstep shipping services?
Will my premium car be covered for damage during transport?
How do I track my premium vehicle that has been shipped?
How do the movers transport the non-moving cars?
What are the safety precautions taken when moving antique vehicles?
If you want to know about the documents & preparation needed:
What are the documents required for interstate relocation?
Can I shift my car without a NOC?
What documents should I hand over to the car movers before the move?
Do I need to service my car before handing it over?
Whom should I give the keys and car documents to at the time of pick-up?
Will you be present during the pickup and delivery?
Should I take my personal belongings from my car before shipping?
Should I fill the fuel in my car before handing it over to the movers?
You can have a long conversation with the vehicle relocation company with all these questions. Also, before you pick the best-suited mover, consider contacting several auto transport companies. We strongly recommend taking notes during the discussions with the moving companies. After comparing their reactions and answers to the above questions, you will be able to make an informed conclusion. This procedure will take some time, but it will be worthwhile.
We at AssureShift make the moving process simpler. All of the partners listed in our portal have years of expertise offering high-quality services, have been pre-screened, and are filtered based on our pre-set qualifying criteria by our in-house experts. This involves conducting a comprehensive background check on the moving company's documentation, website and office data, work history, client reviews, and satisfaction. Only qualified and verified movers are listed on our portal and given verified badges.