Benefits and Drawbacks of Moving into an Unfurnished House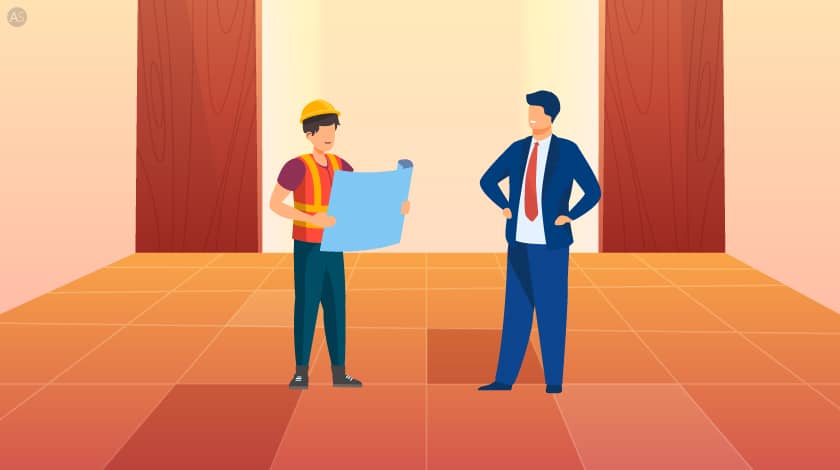 An unfurnished rental space comes with minimal necessities such as a bathroom, kitchen fittings, flooring, etc. Besides these items, an unfurnished house is empty.
But if you are a student or a professional working, looking for a short-term stay and need to travel regularly, unfurnished apartments are not the ideal option as it can create difficulties to move out in a hurry. Unfurnished rental properties are highly suitable for individuals looking for long-term accommodation.
In this blog, we have listed all the benefits and demerits of moving into an unfurnished house.
Benefits Of Moving Into An Unfurnished House
#1 Less Expensive
Unfurnished property is less expensive than furnished houses since there are no furniture or appliances provided. Therefore the landlord's security deposit will be minimum, as there is less opportunity for damage or maintenance. 
If you have a limited budget and already own furniture, opting for an unfurnished house is a good option and might help you save money while renting.
#2 Best for Long-Term Leases
If you own furniture, you are certainly aware of the difficulty in shifting them, so renting long-term will be more convenient. 
Renting an unfurnished flat also is an excellent way to save money as most landlords like the stability that comes with loyal tenants, and you can use it to negotiate the rent to a lower price.
#3 Easy to Get the Deposit Back
Landlords normally hold you accountable if you damage or break anything in the house and may deduct money for the repairs or replacements from your security deposit.
In the case of renting an unfurnished property, there are hardly any or fewer items provided. Therefore, there is a minimum chance of damages, which ensures that you receive your deposit money back with as little fuss as possible.
#4 Easy to Locate Unfurnished Houses
Unfurnished flats and houses are significantly easier to locate than furnished ones and are frequently accessible in every society and area since there are a lot more unurnished houses available in the market than fully furnished ones.
#5 Freedom to Customize
When you rent an unfurnished space, you can design the layout and placement of your belongings to suit your style. You can also have comfortable furniture that fit your tastes and ones that will bring peace of mind and a feeling of home.
Drawbacks of Moving Into An Unfurnished House
#1 Furnishing is Costly
Unless you own any furniture, you will need to adjust your budget to account for this additional price of purchasing them. This may be particularly expensive for first-time tenants because you already have to pay the deposit and also invest in buying furniture and other appliances.
Furnishing can cost you a lot of money and is time-consuming. You may also need to spend additional money on renting a truck, labourers, or a professionally qualified moving company.
#2 Shifting is Time Consuming
If you own furniture and other household belongings, Moving can turn into a stressful and time-consuming process. It requires a lot of planning, and you must be cautious, especially when moving large, heavy furniture and breakables. 
Without the necessary expertise, there are chances of causing injury and damage to goods when moving. This can be solved by hiring a professional moving company as they handle and take care of the entire moving process.
Conclusion
If you are confused about what type of house you need to rent, be it furnished, semi-furnished or unfurnished. This blog helps to get you an understanding of the benefits and drawbacks of choosing an unfurnished space. 
In opting for an unfurnished property, you cannot anticipate any electrical fixtures, cupboards, or furniture, but it can remain within your budget. However, you have the flexibility to customize the rented space according to your whim and wishes.