Your Guide to Buy a New Home in a New City
The step-by-step guide for the process of buying a new home in India.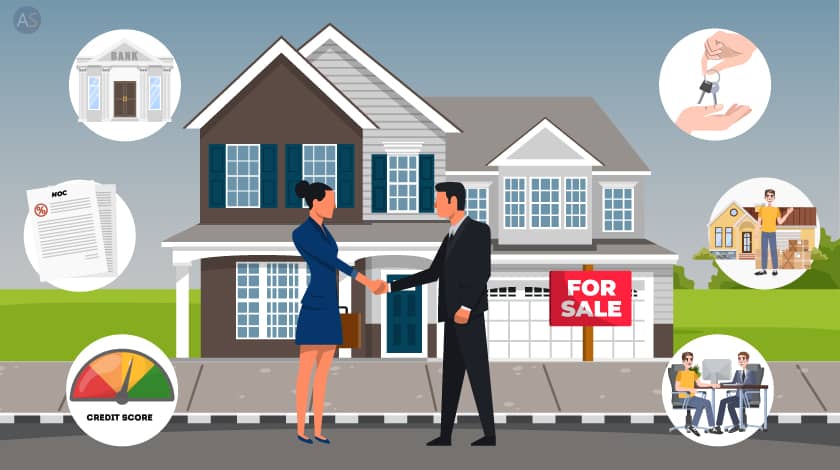 Buying a new home is a dream for many. It is a great milestone and a massive investment so it requires an exemplary amount of care and due diligence, especially if you are planning on buying a property in a different city to the one you are living in. The matter gets further complicated if that city is across state lines since most states have different rules and regulatory requirements regarding property registration.
Before you buy a property, you need to ask yourself if you need to buy a new home for now, especially if plan on moving there.
If you are worried about all the details of buying a property in such a situation, you have every right to be, but you don't really have to worry about it since you are here reading this blog. This blog has all the main aspects involved in buying a new home and registering it.
This is a general information blog that does not take the state laws into consideration but rather provides other info that doesn't depend on state laws. So, here's the rundown on how to buy a home in a different city in India.
Things to Consider before Buying Home
Budget
The first thing to consider when buying a new property is if it fits within your budget. There is really no point in going bankrupt or beyond in trying to buy a new home. So consider your budget carefully before considering any house.
Purpose of Purchase
The next thing to keep in mind is the purpose of buying this home. Is it to live in, is it an investment opportunity or is it for a monthly dose of passive income(rent)? This is very important since it decides what kind of property you should be taking a look at.
If it is for living in, it must be tailored to your needs, if it is an investment, you will need to check the resale value and if it is just to generate some monthly income, you will need to take a look at the demand of the locality the house exists in.
Location
One of the prime requisites of a good home is its location. It determines pretty much everything; the price, its potential as an investment or source of passive income. So make sure you do your due diligence on the locality and not just the property.
Loan Eligibility
This is something that goes hand in hand with your budget. Since nobody really buys a home with full cash, you will need to check if you are eligible to take the loan necessary to pull this purchase off.
Property Documents
This is perhaps the lynchpin of the entire purchase. The documents pertaining to the house in question. You need to check all of the documents correctly to verify if it is the genuine article or not and if it has any litigation pending. If you buy and realise the issues later on, you are in a heap of trouble.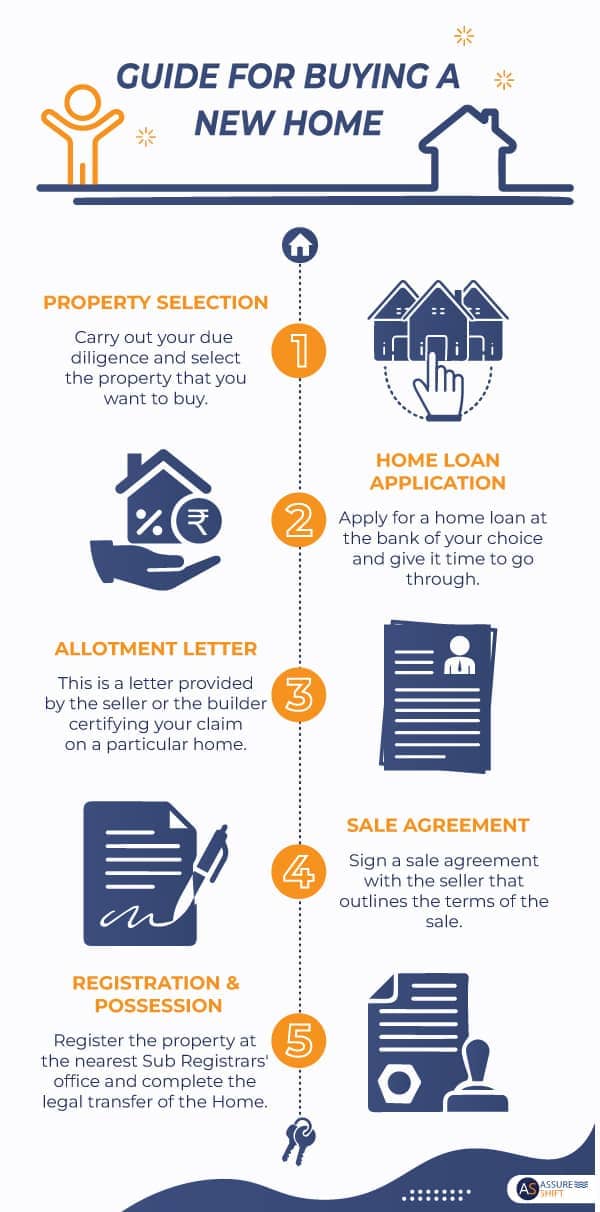 Land Documents to Check
Title Deed
This is basically the identity document of the home. You will need to check if the property is genuine and free of any mortgages or previous unpaid dues. Check its history for the last 15 years at least.
Identity Documents of the Seller
Check the identity of the seller. Go through his Aadhaar, Pan and any other document he or she is willing to share.
Documents Pertaining to Land Use
Check documents pertaining to land use and confirm if it is really what the seller is saying it is. This is because the price of the property will differ based on whether it is commercial, residential or agricultural.
Construction Approvals
This is a must when you are buying a new home. You must verify if the construction was undertaken according to the existing laws and if the floor plan was approved by the regulatory authorities. If it isn't, the owner is in for some hefty fines!
RERA Compliance
Since it has come into existence, RERA or the Real Estate Regulatory Authority is the defacto authority platform for all things real estate. Every piece of property regardless of type or scale needs approval from that body. It contains pretty much the entire history of the home, so make sure you poor over it incessantly before buying a house.
Seller's Occupancy Certificate(OC)
This is something the seller has to obtain before selling the property. This is imperative since not having an OC could lead to hefty fines or even the demolition of your new home.
Tax Clearance
This isn't a document you need to check per se, but rather an aspect of due diligence that you should not overlook. Check with the local municipal corporation if the seller has not defaulted on tax or payments of any kind on the property before you buy it.
No Objection Certificates(NOC)
Every home will have NOCs from various boards like the Pollution Board, Environment Department, Sewage Board, Traffic and Coordination Department, etc., and you must check all of them before going through with the purchase.
Disputes and Litigation Clearance
Check if there is an ongoing legal battle surrounding the house. This is a must unless you don't mind getting into murky waters over legal matters pertaining to the property. It could very ugly very quickly if the land is under litigation and your purchase is challenged in court.
Attorney Approval
You will need to consult a lawyer or a certified expert in the real estate domain to take a look at all the land documents and verify their credibility. Once the lawyer or expert approves of it, all you have to do is go ahead and register the transfer.
The Registration
Land and property registration come under the jurisdiction of the state governments and as such, each state has its own rules and regulations regarding it. So the process for registering homes might be different from state to state. What has been written below is the general process that occurs throughout the country, but there will be a few differences depending on the state you reside in. Many states like Karnataka offer both online and offline methods of registration, and you can check the process for that here.
Offline Registration
The offline method for registering a new property takes much longer than online registration, which is still not available in all states, and inevitably involves bribes. For registering your home offline, you will need to visit the office that presides over the locale of your property. The registration document needs to be signed by the seller and the buyer in the presence of two witnesses. You will then have to pay the registration fee and the stamp duty.
Other Intricacies of Real Estate
It's no secret that bribes are a staple of the real estate industry. Whether it is registering your property or getting the property evaluated, bribery exists at every stage. Another aspect you will need to pay attention to is the registration value of the property versus the actual price you are paying. The registration value of the property is always less than the actual price being paid. The extra amount is usually paid in cash to the seller directly.
It's Black and White
You need to understand the black-and-white surrounding property payment and land valuation. This is in a literal sense since it involves black money(untaxed wealth or cash) and white money. No property is ever registered at its actual value but at its market value. You will have to pay a certain amount in cash over the registration amount of the home. This is something that is usually agreed upon between the buyer and seller. So make sure you keep this in mind while talking about the buying price of the house.
Conclusion
Buying a property is both an accomplishment and a task. There is a lot to pour over like the location, budget, property potential, documents etc., and frankly, it can be scary. If you are worried about it, now you don't really have to be. Just follow this guide and cover every base before you zero in on your dream home. So, go ahead and take the next step in your life. Oh, and congratulations on your new home!