Top 5 Apartments Society Management Software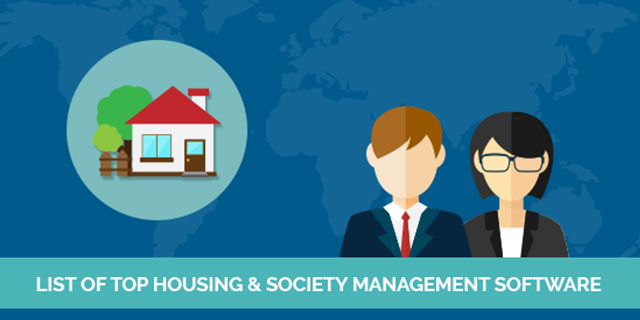 If you are living in a society of Residential complex and facing the problem of managing, accounting and communicating, then you are at the right place where we are going to provide stop solution of all these problems. Here we are giving you away so you can make you're leaving life in any type of apartment easy and full of comfort. We are providing you the reviews, features and other important details of different top online apartment management software. This software will provide you the single platform which will integrate all dimensions of society living. The basic key features of this software are that these are super easy to use, save your valuable time and will make your life easy.
Appartment Management Softwares 2018 List
Apartment ADDA:
Pricing: 14 Days Trial Package click to know all packages.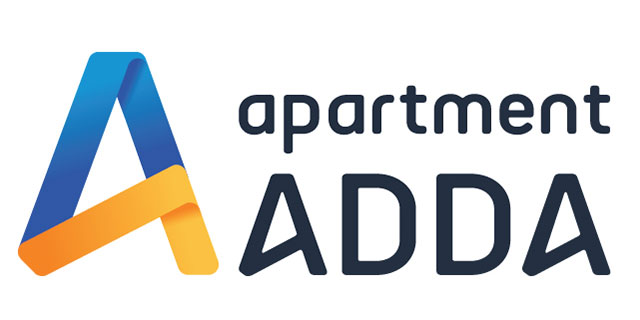 Nowadays in this modern society we all know about one thing that without proper commutation nobody can do anything so whenever you are doing something, you must communicate with others. House relocation is the primary issue which is everyone is facing in their life whether you are a bachelor or married, college going or family person everyone is facing the same problem. So here we are providing you one of the 5 top most apartment society management software where you can move anywhere anytime you need to do some research like what type of apartment you want 1 BHK, 2 BHK, 3 BHK, etc. According to you there are many apartments are available and are providing you top 5 apartments, so you can compare and move smoothly. You can search online, or ADDA App is the most elegant way to stay associated.
There are few points kindly look:
Discussion Forum:
Make your way discussion for conversation and find essential features related to your property such as Noticeboard for putting up significant informs.
Online polls:
Give your opinion, thoughts, idea, etc. with us from the APP.
Management:
You have to know how to manage everything like how to handle customers, how to provide the services, how to communicate with customers and many more thing. Management is critical for everyone to like if you want to move somewhere so you'll follow each and everything systematic way top to toe.
Manage User:
Add, update, approve, and deactivate users. Manage Access to various modules for various users and roles.
Helpdesk Tracker:
Whenever you feel that you forget something, our Helpdesk department will help you.
Documents management:
Central storing space for all assets, association, occupant's related documents.
Advantages:
Most comprehensive Apartment Management software - a One-stop Portal for Owners, Tenants & Management Office
Brings Professionalism and Transparency to the consecutively of the Association
Brings continuousness and constancy in the processes/systems, regardless of the vicissitudes in Association.
PC and a Browser; Association, does not have to trouble about Software or Hosting Infrastructure
Each Association is interconnected with other Associations on the ADDA Network - contributing and utilizing Best Practices
Ratings and Reviews of Apartment Adda:
Ratings:
Ease of use:
Features:
Application Download Link of apartment adda:
ItsMyaccount:
Pricing: 10 Days Trial Package click to know all packages.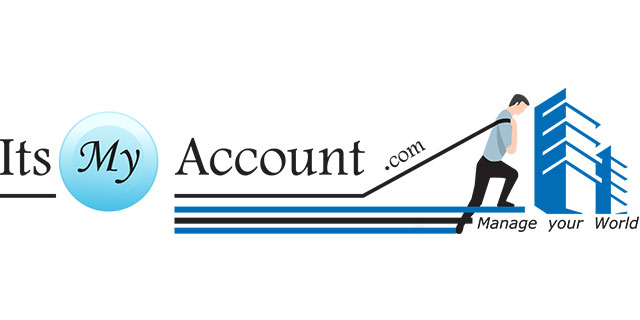 ItsMyAccount is a web-based service which is not just an apartment administration software but more than that offering its varied assortment of functions and facilities to achieve their Apartment buildings, Societies and gated communities better with simple to use navigations. It believes in Brilliance and highlight on innovation and technology-oriented products giving its clienteles to achieve their day to day events with ease and ease at their place without moving around and spending lots of effort.
This product basically focusses on:
Apartment / Society Management
Finance
Value Add services
Manage Members commitments
Who can use its application?
Any Apartment / Society which is already functioning and occupied by residents and registered as a Society under Society registration Act
Apartment building under construction can use this application for better communication and track purpose
Apartment / Society which is not recorded but fully functioning
Ratings and Reviews of ItsMyAccount:
Ratings:
Ease of use:
Features:
Application Download Link of ItsMyAccount:
SocietyInn:
Pricing: 14 Days Trial Package click to know all packages.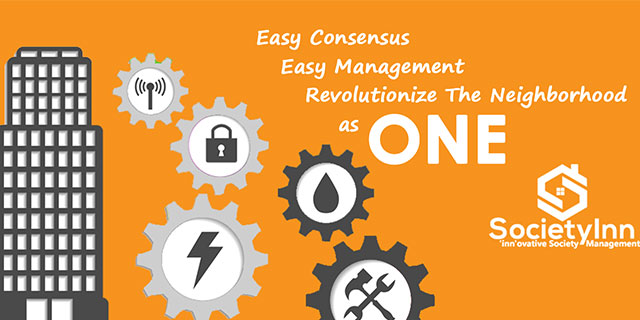 We provide extraordinary support equally on the application and the website. Our support staff is well qualified, obliging and service oriented. You can check out some of the recommendations we acknowledged from our customers regarding our support! SOCIETYINN helps you with the original setup to load your complex details and past data (such as member data, past expenses, assets, vehicles, parking lots), email support, training your estate manager and staff. Don't worry about your details as our data centers can uphold your privacy.
This product basically focusses on:
Modular Accounting:
The system enables any separate, familiar or unfamiliar with accounting to effortlessly manage numerous activities concurrently while maintaining civilization accounts.
Owner Details:
A one can directly access the information shared by the different owners of different flats living in your society. It gives you quick access to Apartment Member Directory, and to Apartment Neighbourhood contacts. With SOCIETYINN you can know your neighbors and can contact when essential.
Discussion Forum:
With this software, you can enjoy the Access to Housing Discussion, and you can join in discussions. It helps you a lot in falling the piles of emails in your email account.
Access to Apartment Interest Groups:
Now enjoy every event or tasks with all of your housing neighbors as SOCIETYINN gives you the freedom to share exciting events, stories, news, images with your neighbors.
Ratings and Reviews of SocietyInn:
Ratings:
Ease of use:
Features:
Application Download Link of SocietyInn:
My Nukad:
Pricing: 14 Days Trial Package click to know all packages.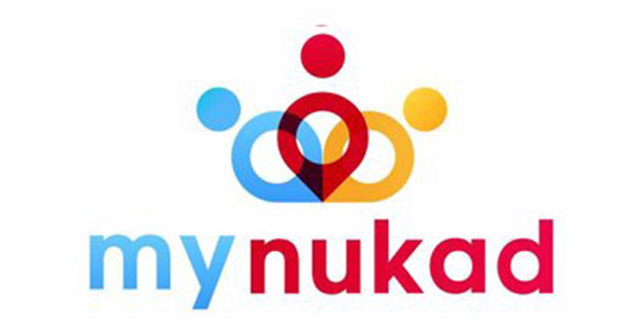 India's first high-class mobile App for private social network and society management
Enroll your RWA/AOA/CHS and start using all features for free. No extra charges mynukad is created with a purpose to join people within society, significant each other, discuss common issues and sharing valued information. Mynukad is providing numerous services to their customers with the help of those customers can directly connect with them.
Key Features of My Nukad
Complaints:
Now logging complaints to the society maintenance workplace are more straightforward than even making a call. Log all your complaints from our mobile App and track them to closure. You can also rate your knowledge of complaint resolution on the App itself.
Group Chat:
Our customized real-time Group Chat solution allows you to chat with all your society neighbors just like any other chat key. Share photographs, videos and text messages on the live conversation with all your neighbors.
Notification:
No more need to concern about a lost notice from the maintenance office or RWA. All announcements are served to your mobile App so you can be ready with the schedule of your social activities.
Ratings and Reviews of My Nukad:
Ratings:
Ease of use:
Features:
Application Download Link of My Nukad:
Neighbium:
Pricing: 14 Days Trial Package(Life time Free for few services) click to know all packages.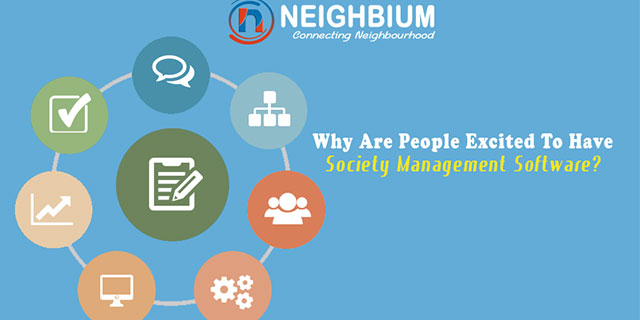 \
Neighbium is a cloud-based society management solution with a dream to make your society better managed and powerfully connected. One stop destination for your community needs to directly association processes and improves the satisfaction of owners and tenants.
Benefits:
Easy On-boarding:
Whole society data will go live in just one click. On-board without stress and save enormous time.
Society Help Desk:
Track complaints, suggestions and request from society members. Reduce outages and manage the complete lifecycle of society tickets.
Visitor Management:
Manage your flat visitors with information to use, clean and automatic border inside the Application. It is a Digital key for Visitors Management and substitutes the conventional Visitor Entry book.
Ratings and Reviews of Neighbium:
Ratings:
Ease of use:
Features:
Application Download Link of Neigbium: