Top 10 Most Exiting Things to Do in Mumbai and Nearby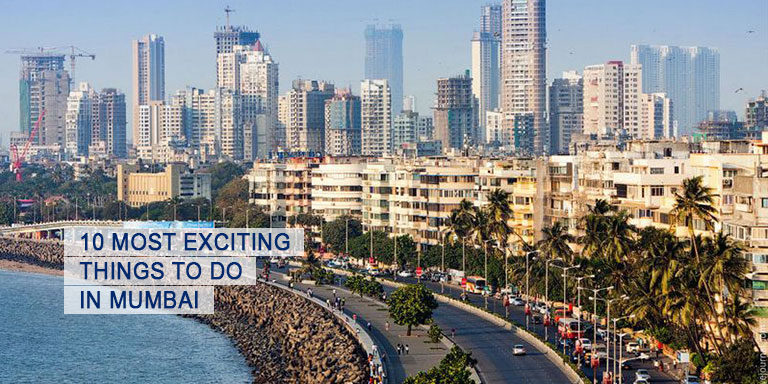 Mumbai is a city of dreams. Every day thousands of people travel to this city to make their dream come true. Mumbai, as you all might think, is the hub of glitz and glamor. However, Mumbai has a few other interesting things stored for travelers around the world. Yes, Mumbai is one of the most beautiful travel destinations. We all know the prime attraction of the place: the marine drive, Juhu beach, Bandra-Worli Sea Beach, the gateway to Goa and much more. In the list provided below are the offbeat things that one cannot imagine could be done in Mumbai. Let's have a look:
Helicopter Joyride at Mumbai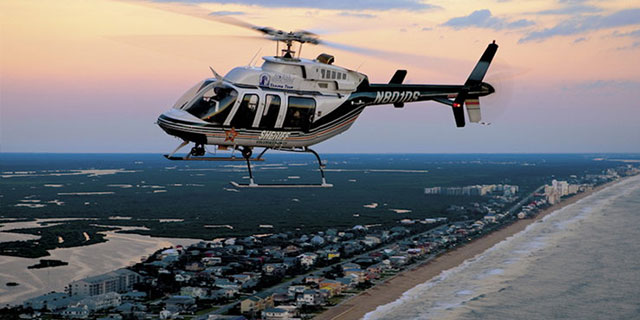 A helicopter ride is one of the fascinating rides in Mumbai. Yes, although you might think it's bizarre it's not actually.  Experience the unmatchable paranoiac view of this cosmopolitan city on a joy ride that let you fly till an hour. However, there is a very strict process that you need to go through first and the most efficient pilots fly the helicopters to maintain the utmost safety of the tourists.
Scuba Diving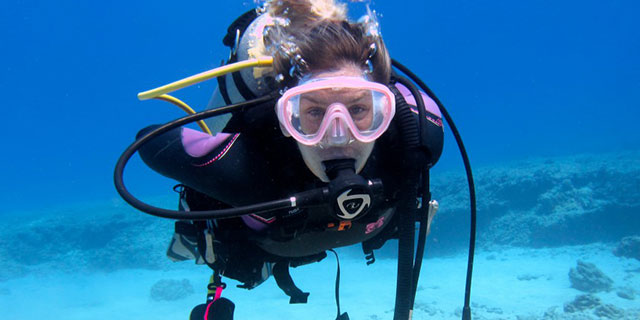 If you are a lover of water bodies, if underwater adventure ecstasies you, this time you must try it out when you are in Mumbai. The thrilling scuba diving is done near the Singdhudurg district. You get the exclusive scuba dive view of the Konkan Cost and the Arabian Sea. You can also participate in the exciting dolphin safari. It is a remarkable thing to witness and experience.
Bicycle Tour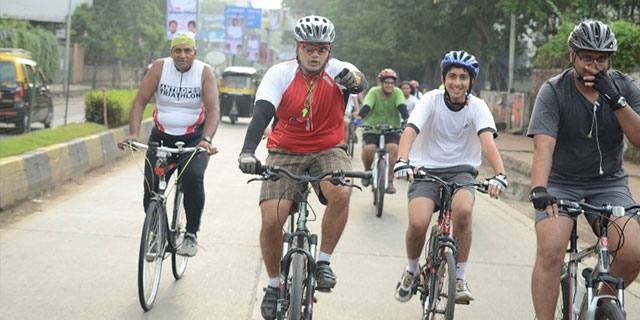 You have often travelled in the city on bikes, cars and also explored it by walking on it. Imagine how it would be to cycle around streets of Mumbai. Yes, this enthralling experience is possible in Mumbai. It is a four-hour cycling tour that starts from Kailash Parbat Restaurant in Colaba sharp in the morning and you pass around the busy stations, markets and streets.
White Water Rafting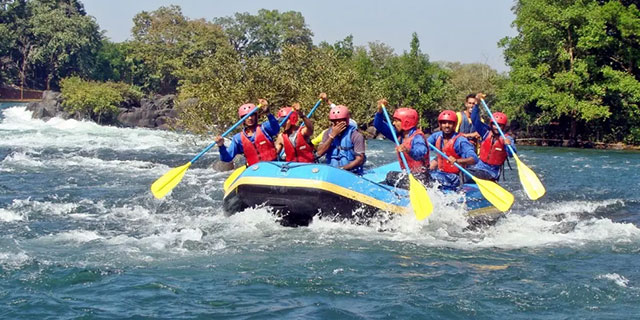 This place is a major attraction for adventure lovers. Kolad stores this amazingly fun activity for you. On the Kundalika River, where there is a rapid stretch about 12km is one of the most exciting tourist destinations. There are hills and forests across the rapid making the view mind blowing. And to the utmost satisfaction of the tourists, this spot is open all throughout the year. It is to be noted that safety is a major issue and they take care of the tourists very sincerely.
Kayaking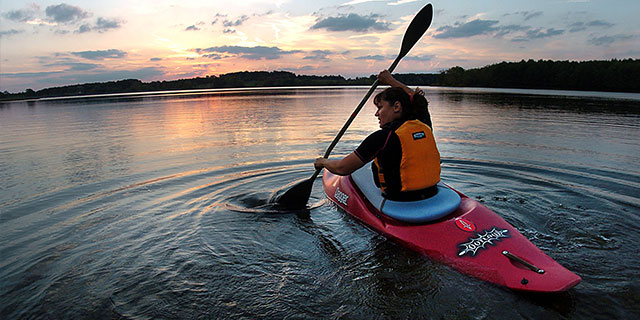 Enjoy the most adrenaline rush while you experience the best kayaking in Mumbai. Every adventurous soul would die to experience this. It is breathtaking when you can beautifully conquer the high and the low tides and free enjoy the deep blue of Arabian Sea. It is a lifetime experience that you gather when you kayak on the ripples of a massive sea. This opportunity is a never-miss-out thing to do in Mumbai.
Village Tour
Mumbai is more than just the concrete skyscrapers or the busy streets or the glitz. Mumbai also has a calm and serene village life. Sounds bizarre, isn't? However, you can have a Mumbai village tour where the tribal reside and you can enjoy a rusty village ambiance. The life is very simple there and you will get to see the other side of Mumbai which is the perfect antonym of what Mumbai means to us.
Lip-Smacking Mumbai Street Food
Well, mark these words; you will ignore the rich tastes of cuisines in the posh restaurants once you try out the Mumbai street food. Their signature street food Vada Pav is the most famous street food to relish. Also, try out the Islamic cuisines, the Bhelpuri, and the other street food. Let you diet rest for a day and treat your tongue with these amazing flavors.
Camp under Star Studded Sky in Uttan
This place is where you can solely connect with nature. The place Uttan is a land of heavenly beauty. With alluring coastline on one side and a mix of cool weather with exotic sea food, the place is a must for every traveler. You don't have to stay for a long time but just spent a night and get submerged into a surreal world where nothing seems to be real. It's truly a magnificent place in the lap of the financial capital of India. Do explore the beaches, a trek in the nearby bushes and camping at night under the dark sky with stars glowing like little lamps.
Camp at Mulshi
There is some extreme fun in camping. People who do it often know the thrill behind it.  Mulshi is one exotic location to go for a camping during the weekends. Not far away from Lonavala and Konkan regions, the place is a deserving one for every adventurous individual.  There are innumerable fun activities that can be done over here like fishing, rides across the farm, bird watching and of course experiencing the serenity of nature. Mumbai is not just about big houses and scope for better jobs it has more to offer to people who loves nature. Stay at mulshi will definitely rejuvenate a part of you. Such is the beauty of the place.
Dine with Wine at Nasik
Let's end it with a wine and dine experience at Nasik.  A wine tour and some exciting food will sum up the tour in and around Mumbai. With Khandeshi meal and different varieties of wine, your visit to Nasik will be a memorable one.  You can also visit the vineyard and be a witness to the wine culture out there. A weekend trip with friends or your better half at Nasik is definitely a recommended.
Some of the Most Populus and Famous places in Mumbai are:
Andheri, Powai, Borivali, Bandra, Goregaon, Kandivali, Malad, Mulund, Bhandup, Ghatkopar, Dadar, Colaba, and Chembur.
Craving for a visit to these places? Then don't just wait for your reserved tickets. Just find a way to come to Mumbai and then all is yours.