Tips To Safely Relocate Your Home Gym Equipment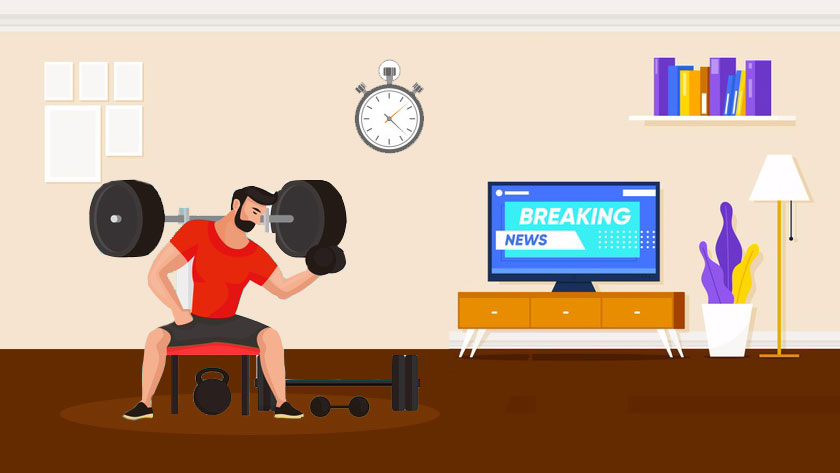 Given that almost any kind of workout gear can be kept at home these days, be it the treadmill, weightlifting machines, exercise bike or various others – we can all agree on the fact that all these equipment fulfill more than one purpose by helping us stay in shape while saving considerable amount of money and time that would otherwise hamper personal growth and time with loved ones.
The sheer bulkiness and importance of unique/delicate parts are usually overlooked or undermined during the buying phase because of the excitement that takes over; however, it can be quick but late realization when you suddenly find the need to move it from its current location to a different spot either in the same house or a new one.
Although it's manageable to move it by yourself to a new spot at your house within a few minutes or hours, relocating them to a different locality/city is completely different and involves a bunch of precautions and instructions to follow. The entire routine of moving exercise equipment would be a complete workout in itself, especially if you're planning to DIY with the help of friends or family.
If you wish you take the easy route, and ensure you and your equipment have a secure and easy move, you could consider hiring experienced relocation service providers who have the necessary skills and techniques to move such heavy goods with ease; they pack them with quality material like bubble wrap and so on and use suitable moving supplies to guarantee safe loading, unloading and shifting of your fitness gear.
Clean, Sanitize and Prepare your Workout Gear before Moving
Just like all other home goods, exercise equipment should be prepared and cleaned before packing and moving them, so that transfer of nasty bacteria and germs to your new home is prevented; you can also make sure it looks as good as new before moving it into your new place.
How to Sanitize your Fitness Equipment
Wipe down your yoga mats and accessories with paper towels and an all-purpose cleaner or an all-natural spraying solution. You can also use a cleaner that is specifically designed for cleaning yoga mats or make a homemade cleaning solution with equal parts of water and vinegar and add 4 – 5 drops of tea tree oil.
Clean the handrails, sidebars, and other constantly-touched surfaces of the treadmill, elliptical machines, weight machines, stationary bike, and any other workout gear you may have.
Wash the gym towels and blankets on a hot water cycle.
Wipe down the dumbbells and other weights and keep them together.
Key Steps to Ensure while Moving Exercise Equipment
Yoga Equipment
When packing and moving your home fitness gear, it's always best to start with the items which weigh less.
Take a carton box that will comfortably fit the yoga gear like yoga mats, blocks, gym towels, and blankets.
For yoga mats, towels, blankets, and other similar items - roll them up from one end to the other before putting them in the carton. Secure yoga mats in their carrying bags and cover yoga blocks with packing paper or newspapers. You can also fill any empty spaces in the carton with newspapers, rags, or other padding materials so that the items in the box are unmoved during transit.
Hand weights, Dumbbells, Barbells and Exercise Balls
Whether you own multiple sets of heavyweight plates or light hand weights, you should make sure the carton boxes which will hold them are made of strong and robust quality.
Small carton boxes are better than large ones for keeping hand weights, dumbbells, and barbells safe since the weight gets distributed evenly across different boxes and make sure the bottom of the carton doesn't fall out due to the heavyweight.
Before packing up the weights, wrap them in bubble wrap, towels, or newspapers to protect them from scratches and prevent them from hitting each other and damaging the box or other items during transit.
Avoid packing all the weights into a single box which will make it extremely heavy to lift and may cause injuries.
You can also pack your exercise ball in a carton box, or simply move them with you in your car.
Note: if you don't find the right kind of box to pack weights, try to use plastic bins that can handle the load.
Treadmill
Before you begin moving the treadmill, get the user manual out and check particulars like how heavy it weighs, does it have a visible lock/unlock mechanism, and so on.
Treadmills generally weigh around 200 lbs – 500 lbs (roughly 90 kg – 225 kg); so, there's no doubt that you should rent out a furniture dolly from your nearest hardware store to be able to move the heavy treadmill safely. Or, you can take the help of professional movers who have the necessary tools and skills to move your treadmill without causing any harm to it.
If you plan to do it by yourself, here's how you can:
First, you'll have to power down the treadmill and unplug and disconnect all the wires.
Next, depending on the model of your treadmill, check if the standing section of the treadmill will fold downwards or the belt section will have to be folded up. When folding the large section up, you'll need to take extra care while transporting it, to avoid damages.
Make sure you follow the lock mechanism carefully to ensure the treadmill is immovable during the move.
Get one of your friends to help you place the treadmill on the furniture dolly. To do it right, set the treadmill right next to the furniture dolly. Carefully and using the strength of your legs, make sure both of you lift the treadmill simultaneously and slowly place it on the dolly.
Once it's completely secure on the furniture dolly, roll it out to the transport vehicle and load it in for transport.
At the destination, follow the same procedure to unload the treadmill and roll it into the desired spot at your new home.
Check your user manual again to make sure you unlock it in the right way and pull back the standing section and lock it in place.
Finally, take a minute to do a proper safety check by going through the operating manual again and make sure everything looks good to go. Plug it in, put it on the lowest setting, and test it before you start using it every day.
Stationary Bike
Stationary bikes are not only one of the most popular home workout equipment these days, but also one of the easiest to move. The only thing you'll need to do is take care of your floors while moving them in and out.
If you have an electric bike, unplug it and secure the cords close to the bike or else in a labeled Ziploc bag with your other items.
Get some moving blankets (or furniture blankets) to protect your bike and avoid scratches or damages.
Protect your floors with cardboard pieces, towels, or furniture sliders while moving the bike in and out of your house.
The process of loading or unloading is pretty straightforward, i.e., take the help of 1 or 2 guys to load it into the truck and place it firmly.
Just make sure the stationary bike is actually STATIONARY during the transit.
Weightlifting Machine
Moving a weightlifting machine is one of the most challenging tasks of the entire home gym equipment's considering its weight and odd shape.
To get your weightlifting machine ready for the move, get your user manual out, and follow these steps:
Remove all weights one by one and place them on the ground; wrap the weight bars in towels to keep them from getting scratched and to prevent the metal bars from damaging any other goods while moving.
You may pack the weight bars into carton boxes after securing them in padding (using towels); however, make sure that you use small cartons and keep the boxes light.
As you disassemble the weightlifting machine according to the procedure mentioned, make sure to secure all the nuts, bolts, and screws in Ziploc bags and tape them to the corresponding equipment or label them clearly if you choose to keep them with your other things.
Any movable parts of the machine may result in damaging walls or other goods or may even hurt you or your helpers; make sure to secure such moving parts with strong packing tape, ropes, zip ties, or ropes.
Wrap the oddly shaped equipment in moving blankets or towels to prevent scratches, since they may not fit into cartons properly.
Elliptical Machine
Unlike a treadmill that simply folds up, elliptical machines are bulky and awkwardly shaped making it tricky to move.
The simplest method to move them is by disassembling the hardware on the elliptical to make it easy to move them through doorways and hallways.
First, unplug the equipment and secure the cords close to the elliptical.
Next, disassemble the entire exercise equipment to remove the handlebars, pedals, base, and main console using screwdrivers and a wrench. Collect all the nuts and bolts and place them in Ziploc bags; attach them to the elliptical or label and store them with your other items.
Now that the elliptical is disassembled, it will be light enough for 2 people to move it easily.
Alternatively, if you want to move the elliptical without taking it apart, you can get your relocation experts to move them using the furniture dolly (you'll need at least 2 or 3 moving guys).
Finally, after moving the elliptical to the destination, make sure you test it on the lowest setting before you begin using it.
Tip: remember to cover your machine in furniture or moving blankets to save them from getting scratched.
The Final Rep
Moving your home gym equipment could be a recipe for injury, but not if you do it in the right way and have enough help.
However, if you own expensive equipment that may be difficult or risky to move on your own, you should consider hiring moving companies who can follow necessary guidelines and guarantee full safety by using suitable moving equipment while loading and unloading your exercise gear. All you will need to do is – find well-equipped and trustworthy shifting service providers by asking your friends/family for reliable suggestions or go through a reputed reference portal and get ready to start working out at your new place.
Happy Moving & Lifting!