Which Video Security System would be Best for my Home?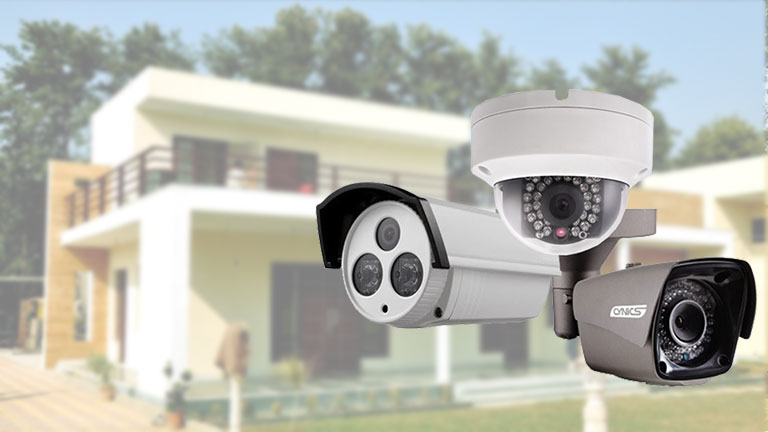 We Indians are particularly concerned about the safety of our homes, which is why we check if the doors are locked at least 3 times before going to bed or before leaving home for a vacation; not to forget, we tell our most trusted neighbors to keep an eye on the house while we're away. In spite of taking such drastic measures and following careful procedures to ensure the security of the home, we still find reports of theft and crime happening in many houses.
That's because the safety measures we take are just not enough in this day and age during which even the burglars have begun using advanced technology to break into homes. Therefore, the only way to fight the technology which is used for a wrong purpose is by using technology which is used for the right purpose. Before you choose any security system for your home, you need to understand your requirements first. Accordingly, you should search for the best-suited security system within your budget.
To help you make the right decision, you can find out what your answers will be to the following questions:
What is the main purpose of your security system?
The purpose for which you require a home security system is one of the primary deciding factors of the type of security system you should choose. You should think about whether you want to get immediate alerts and prevent crimes from happening, or whether you want to simply investigate a crime that already happened. If you want to:
Get immediate alerts on your phone – an IP Camera is a reliable solution; they are easy to install and will be connected to the internet; you will get current alerts on your phone in case of any unauthorized entry.
Investigate a crime that already occurred – the cheap and best home security system you are looking for is the CCTV camera, where you can watch the footage which was recorded on the digital or network video recorder and identify the burglar.
What do you want the camera to see?
Before installing home security systems, you should decide where you want to install it and which part of the house you want to safeguard.
Inside the home – many places inside the home would be targeted more than others by burglars, like where the valuables are kept; Therefore, it's key to have these rooms safeguarded. Install security cameras or sensors in the entrance of such places.
Outside the house – there are many blind spots outside your home like the front door, side or back entrances, glass windows or doors, basements or parking spaces, etc. Identify such places and decide where the camera should point for better home protection.
How much surveillance coverage do you require?
You should decide how much area should be covered by the cameras, inside or outside the house. Depending on this, you can choose the best viewing angle of each camera. If you find a security camera with a wide-angle lens, then it will help cut down the requirement of more number of cameras.
What video quality do you need?
Video quality comes in two main types:
SD – Standard Definition
HD – High Definition
It will completely depend on your specific requirements on what type of video quality you should go for. The higher the camera resolution, the clearer the images will be and recognizing your unwanted guests will be easier.
Should the camera record during the night?
Monitoring the surroundings of your house at night is one of the most important and common requirements of security systems. Some security cameras are specially built to be able to record even during the night time; these cameras use infrared technology and are capable of recording in pitch black darkness as well. So in case of a power cut or when you are away from home, the night vision cameras will keep recording throughout.
Which camera shape is better for your needs?
CCTV cameras come in different shapes such as dome-like and bullet-shape which have different working modes.
A Dome-shaped camera is round and covers a larger area of surveillance; dome cameras are more difficult to spot and it's more difficult to identify where they are pointing at and recording.
Bullet cameras are rifle-shaped and capable of covering long distances; they are easier to spot and it points directly at the place where it is recording currently.
What type of storage do you require?
Depending on the type of storage you choose, the functionality and amount of video recording will change. You can choose whether you want to store your video footage on hard drives or SD card.
Hard drive Storage – the security cameras store video recordings on the DVR/NVR recorders which come equipped with hard-drives that have terabytes of memory space.
SD Card Storage – some security cameras have an onboard memory card (SD or microSD) that allows for sufficient recording storage.
Cloud Storage – alternatively, you can even opt for cloud storage of a copy of your video recordings so that you will have a backup of the footage; this will be helpful if a burglar steals your hard drive or SD card storage.
How much are you willing to spend?
It's usually believed that "you get what you pay for."
You can get home security systems starting from lowest prices of around Rs 500, with which you get a basic quality single camera without any storage; however, these cameras may be of no use as you will not be able to investigate anything from them.
You can also get multiple cameras with high-tech features and functions for which the prices can go up to Rs 2 lacs or more; although these cameras come with every possible feature you can imagine, it may be a big pinch on the wallet.  
Therefore, it's better to carefully consider your home security needs and find the best-suited one that you can afford. Spending money to ensure the security of your family and home will definitely be worth it.
---
Finding the best security system to protect your family and your home is not an easy task in any way. There are many different types of home security systems and deciding which one will suit your requirements needs a lot of research. You can choose from a wide variety of video surveillance systems, alarm systems, smart doors and sensors, and other security equipment which are available in this day of technological advancement.
No matter how much research you do to find the best security system for your home, at the end, it all boils down to what are your specific security requirements and how much you are willing to spend to protect your family and home.