How to Renovate Your Home Office within Budget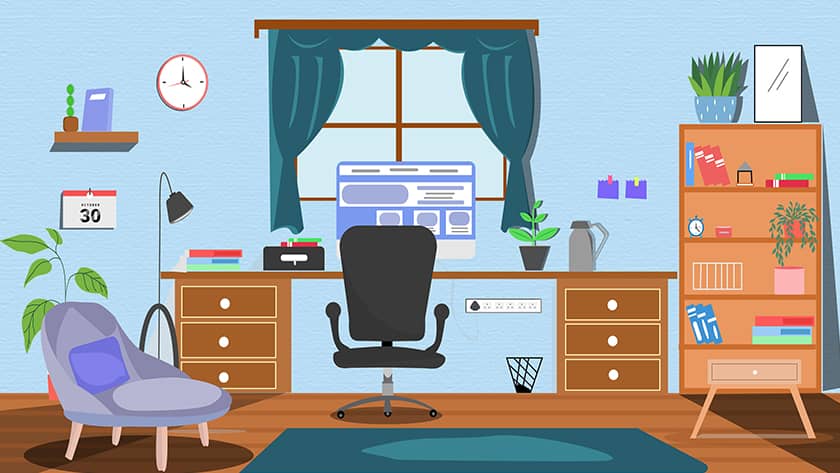 As WFH has become the norm for most businesses/companies these days, it has become necessary to create a comfy workspace at home to enhance work efficiency. Giving your home office a makeover could create a positive ambiance and boost your mood as well as productivity so that you can better manage your career & personal life.
Most of the time, people tend to postpone their renovation plans due to lack of finances. But, if the renovation is done in a strategic way, there's no need to invest all your savings. All you need is to use your creativity in the right approach and enjoy a cool and comfortable home office.
Although you have a number of choices and complete freedom to create your personal workspace, it's best to follow a well-planned approach to remodel your home office within budget. Firstly, you should think strategically about the design and plan for using materials of renovation efficiently. This way, you can easily cut costs without compromising on the results.
Top 7 Tips to Remodel Your Current Home Office
Designing a home office depends completely upon the surroundings of your house. Whether you're planning to convert your existing personal space or spare room into your workstation at home, here are some important things you need to consider before getting started.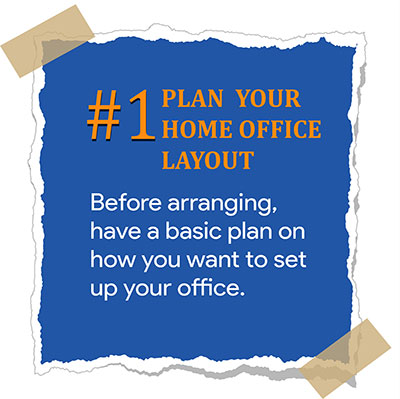 Tip #1 List Your Design Ideas
First, think about how you want your dream home office to look; list down the ideas that come to mind. Your home office set up desires could include anything from a well-designed work desk to a comfortable boss-chair to an amazing high configuration laptop to organizational needs, or even the paint color of your office walls.
Even though you may feel you're far away from reaching those goals right now, planning for what you want beforehand will keep you moving forward to implement those ideas, and help you find low-cost alternatives for the time being.
Tip: Check out some pictures of design plans online to implement those ideas effectively.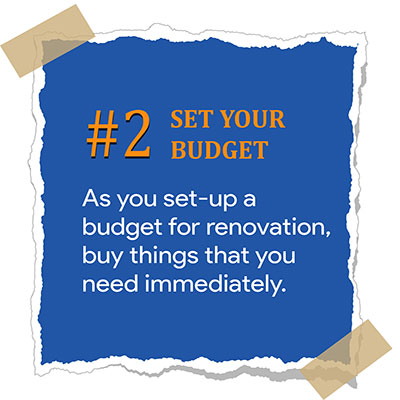 Tip #2 Plan Your Budget Accurately
Your ideas are a source of inspiration for you to get started. But it's easy to get carried away when thinking of refurbishing your home office. So, make sure you keep your budget in mind and think about how to fit all your ideas into it.
The best thing to do is, sort through your checklist of ideas and prioritize the ones you need right away; spending only on the things which you need immediately will help you save a lot of money for your future needs. Research online to find cheaper options which can fulfill your requirements.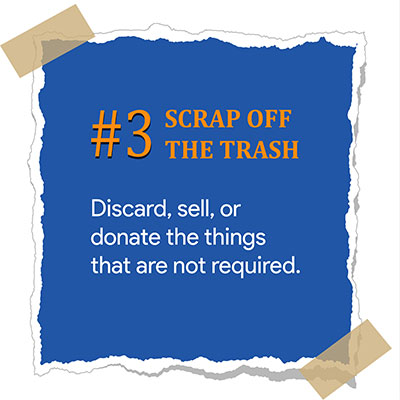 Tip #3 Clean Up the Trash
If you clear your space, you automatically clear your mind.
Therefore, before you even begin setting up your workplace, make sure you sort through all the belongings that were inhabiting the space previously and get rid of the trash.
Donate your unwanted things to a local charity so they could be useful to others; sell the items which you feel are worth something and make a few extra bucks.
Tip #4 Pick Worthy Furniture
There are many things which you can save on while renovating your home office, but furniture isn't one of them.
As you would be spending most of your work time in your chair, you must never compromise on the quality and comfort of the chair you pick. Similarly, if you have a work desk that's too big or too small, you would either feel uncomfortable at it or it could use up too much room.
Make sure you consider important details like work requirements, room size, your height, and so on, before choosing the perfect combo of best quality chair and desk & save yourself from headaches, backache, and neck pains.
Tip: consider installing space-saving furniture like wall-desk, folding chairs, multipurpose tables, or cabinets, etc., if you're planning to set up workplace in your living room or bedroom.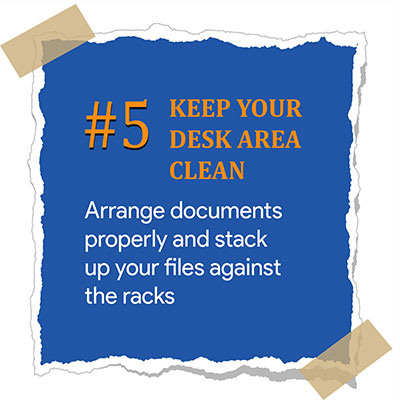 Tip #5 Organize Your Desk
A clean and mess-free work desk will not only help you carry out your work efficiently but also elevate the look of your workspace.
Keep the clutter to a minimum by organizing files, documents, books, and papers in the shelves & desk drawers. Arrange pens, paper clips, staplers, and other accessories using appropriate organizational tools (buy them online easily at affordable prices).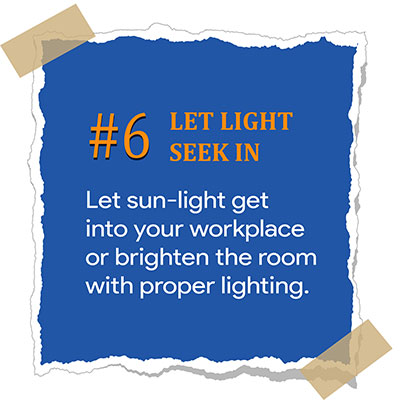 Tip #6 Think About the Lighting
Make sure your workplace has enough natural light during the day.
If the room lacks natural lighting, you could consider using LED bulbs or tube lights to help you to cut down headaches and strain on your eyes.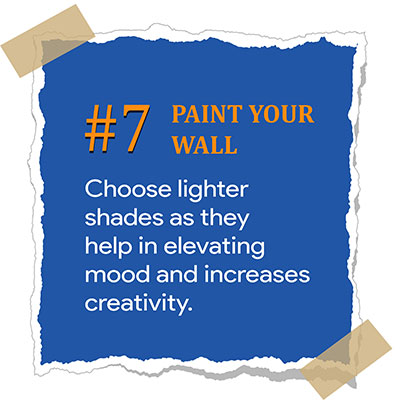 Tip #7 Paint a Soothing Color
While choosing color schemes for your workspace, you may get tempted to choose bright color combinations that excite you. However, bright colors could be distracting when you need to focus on work.
So, choose light color combinations like sky blue or light green which help in elevating your mood, increase creativity, and assist in working effectively & stress-free.
How to Set Up Home Office at Your New Place
Shifting your home and office goods at the same time to your new place is a daunting task. The burden becomes even heavier when you have to not only pack & move your goods but also unpack, set them up, and organize the entire office room and household.
Here are some essential tips and tricks to follow while shifting your home office: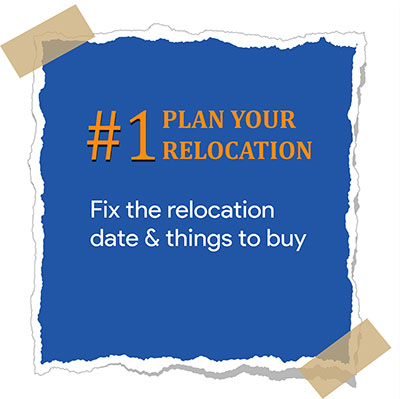 Step 1: Plan your Relocation in Advance
Planning is very essential while shifting to a new place; it helps for efficient implementation of your home office shift and setup.
Put pen to paper and think about the various tasks you have to complete before relocating; also note down the different things you need to buy (for setting up your office space). Assign different tasks for each day on your calendar to keep track of the pending work.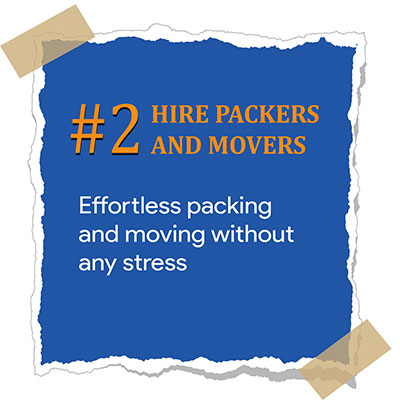 Step 2: Leave Packing Moving Tasks to Professionals
Hiring a professional moving company will help you avoid most of the stress of moving. They will take care of shifting your home & office furniture, your expensive IT equipment, appliances, and all other household items with ease.
Packers movers offer door-to-door pickup & delivery services, and you need not worry about damages as they use quality packaging materials as well as special equipment for loading and unloading your goods. They also take care of unpacking all the delivered boxes at your new home and help you with complete home arrangement & set up.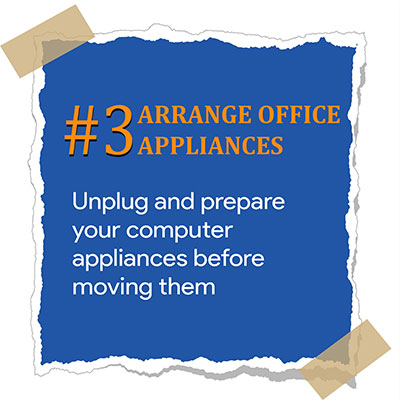 Step 3: Prepare Office Equipment & Furniture before Moving
Clean your home & office furniture to keep them ready for packing on the shifting day;
Clean all electronics like desktops, CPUs, and others which you will be sending with packers movers;
Before unplugging electronic devices, take photos of connections from behind for easy reference during reconnection;
Pack all wires into Ziploc bags and label the device to which they belong;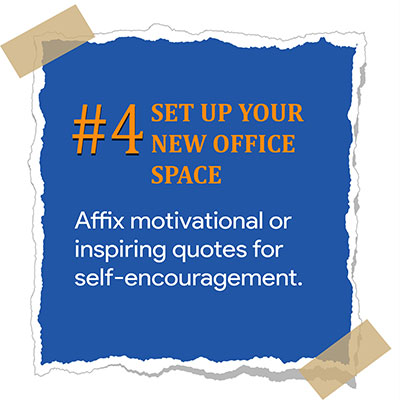 Step 4: Set Up Your New Work Space
Make use of some motivational posters near the work desk, office-style cabinets, and appropriate office furniture or space-saving furniture, etc. You can go through the ideas mentioned in the "Tips to Remodel your Home Office" above and use them for setting up your workspace at the new house too.
Tip: It generally takes time to set up everything in their place, especially when you're working under a budget to shift and set up an entire office space at home. So, make sure you are patient and gradually do the needful to make your imagination of the perfect home workplace come to/ life.
Wrapping it up
Relocating and renovating a cozy home office doesn't have to be expensive! You just need to be clear about investing in the pressing 'needs' to set up a comfortable & professional workplace at home and avoid spending on other things which you just 'want'.
Also, hiring an experienced packer mover company will help ease your mind as they are capable of shifting your household goods as well as office items efficiently and with full safety.
This way you can quickly Shift-Delete the stress of relocation from your mind and use your newfound free time to take care of your personal tasks. Come up with the best ideas & designs for decorating your new home office and create a cool ambiance where you would never get bored of working.
Happy Moving and Renovating!