Where to donate extra home stuffs in Bangalore before Moving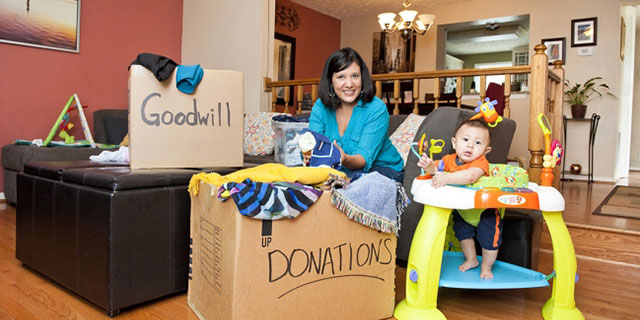 We buy new clothes, furniture, and appliances throughout the year, and keep pushing our old goods in some corner. At least once in 365 days, we should give some time to look at what we are not using anymore or don't need anymore.
You can sell or donate your extra belongings and make your home cleaner and spacious. Selling will give you money whereas donation will give you happiness and peace of mind.
As you have decided to move from Bangalore but before calling any Packers and Movers you must Declutter your home to move only those items which you need in future, which will also help you to reduce your shifting charges and for a hassle-free move. But the problem may occur when you have to decide how you get rid of the decluttered stuff. Think deeply whether you want to sell the goods as it will help you to home moving budget or you can donate it, as many of the items you can't sell because of sentimental issues and other reasons such as clothes nobody will buy used clothes, kitchen utensils, old furniture and many more.
You can help your locality by donating your stuff for a good cause. There are many ways where you can donate your stuff and also get rid of unwanted stuff. Here in this blog, we are going to provide you the details of a few NGOs and social welfare societies that accept the old, usable home goods happily for their people. There are so many NGOs and welfare societies that are helping Poor or differently-abled persons to survive and fulfill their basic needs of clothes, food, and shelter. There are various causes of different NGOs and social welfare societies and because of these causes, they are helping contrarily to society. As some are helping baby children for their basic needs or some are helping girl child to make them literate some Social welfare societies are helping old age person or infant babies and so on.
List of Social Welfare Society's and NGO's in Bangalore
---
---
---
---
---
---
---
---
---
---
---
---
---
Items that donation sites may not accept
We know very well that donations sites will not accept everything, by keeping this in mind we have provided the list of the NGOs and social welfare societies with the kinds of stuff they are excepting. Now you don't need to contact each and every organization for asking what items they do and do not accept. Many things are still there which NGOs or these societies will not except like Padded items with splits, stains, tints or pet odors, chemicals, unframed or broken mirrors or glasses, and single-pane windows, turn tubs, cultured marble tubs, shattered carpeting; lighting that doesn't work; encyclopedias and schoolbooks, electronics that are out of date and so on. So, before donating these items please think once what you are going to give. We hope, with the above mention all the details you got the idea what to donate and how to get rid of you clutter stuff.