Tips for Preparing Your Bike for Relocation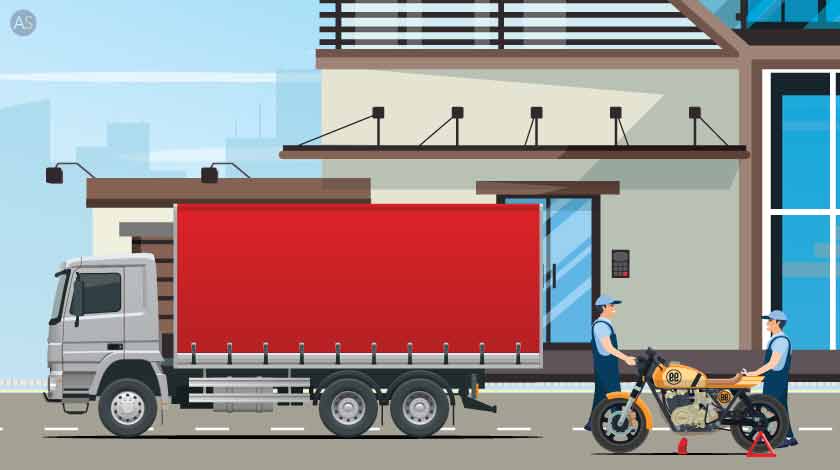 Planning a relocation is a massive job. Having to move all your belongings along with your precious bike over long distances, can be hazardous especially without professional expertise.
However, preparing your bike in the right way can help mitigate all of it but it involves a lot more work than you think.
It's not heavy lifting stuff but minor intricate details that you need to pay attention to. Miss those details, and you have massive problems and nobody but yourself to blame.
You don't have to worry, though. We have you covered when it comes to preparing things for a move. Everything you need to know about preparing a bike for relocation is covered in this blog. So, here are some top tips to prepare your bike for relocation.
Tip 1: Plan Early
As with any other relocation service, planning early is the key. You need to plan well in advance, pick the right dates and movers, and schedule your work and other commitments around it. This will help you organise properly and tie up any loose ends that might have cropped up.
Tip 2: Documents and Regulatory Requirements
You will need to pay attention to this one unless you are ok with paying exuberant amounts of money as fines to the police. You will need certain documents while moving your bike to a different city, especially if it is in a different state from the one you are staying in. 
You will need clearance certificates, no objection certificates from the RTO, the civilian police and several other documents listed below. Ensure you have all of them prepared way before you start your move.
RTO form 27
RTO form 28
No Objection Certificate from the RTO, the Traffic Police and the Civic Police station if you are moving to a different state.
Bike registration certificate
Valid Insurance policy papers of the Bike
Valid Emission Test certificate of the Bike
Tip 3: Check Condition of the Bike
You need to make sure your bike is in good condition mechanically before you relocate it. Get it serviced if you have to, and get any mechanical faults or niggles that may exist. This will ensure no additional damage occurs during transit. You must clean the bike before shipping it as well. While it is not compulsory, it is advised.
Tip 4: Remove Loose Parts and Spares
Loose parts and broken spares can cause absolute havoc during transit. This can damage the bike quite severely. Check for loose parts and broken spares and remove them before you ship the bike to its destination.
For example, you must remove the mirrors of your bike and any external carrier that has been fitted to it. You can avoid any damage that might occur due to the movement of those parts during the ride. 
Tip 5: Check Fuel and Tyre Pressure
This is a question that gets asked a lot. How much fuel should be left on the bike, and what should the tyre pressures be? The answer is to have normal pressures on the tyres and leave a quarter tank of fuel in the bike.
Having any more will result in the bike being heavier, making it difficult for the movers to handle it and having any less may cause a problem in case of an emergency where they would need to start the bike.
Tip 6: Inspect the Bike
Conduct a thorough inspection of the bike before it sets off on its journey. Make a note of all scratches and dents before the transport and take photos of it. You must also crosscheck the dents and take pictures if there are any new dents on the bike once it has reached its destination. 
This will help you know if the bike has been damaged during the move. If it has been damaged, the photos will help you notify the moving company and claim insurance.
Tip 7: Instruct Movers Clearly
Give specific instructions about your bike. You know your bike the best, and sharing any information that may help with the relocation with them will only serve you well. You can avoid unforeseen disasters and help them ensure no harm is done to the bike.
For example: if the centre stand is loose or if the mirrors need specific care or anything else they need to take note of. You know your bike the best, and giving them specific and detailed info helps.
Conclusion
While hiring a good moving partner does cut down your work and stress considerably, there are still things you will need to take care of when it comes to relocating your bike. Just keep the above points in mind and cover every base, and you will do just fine. Make sure you follow these tips. It is necessary and of paramount importance, if you want to ensure safe and smooth relocation. Now that you have everything you need, let the prep begin!